Top 10 most comfortable cars for UK roads
Potholes and speedhumps make British roads some of the roughest in northern Europe. These cars are great at smoothing out the Tarmac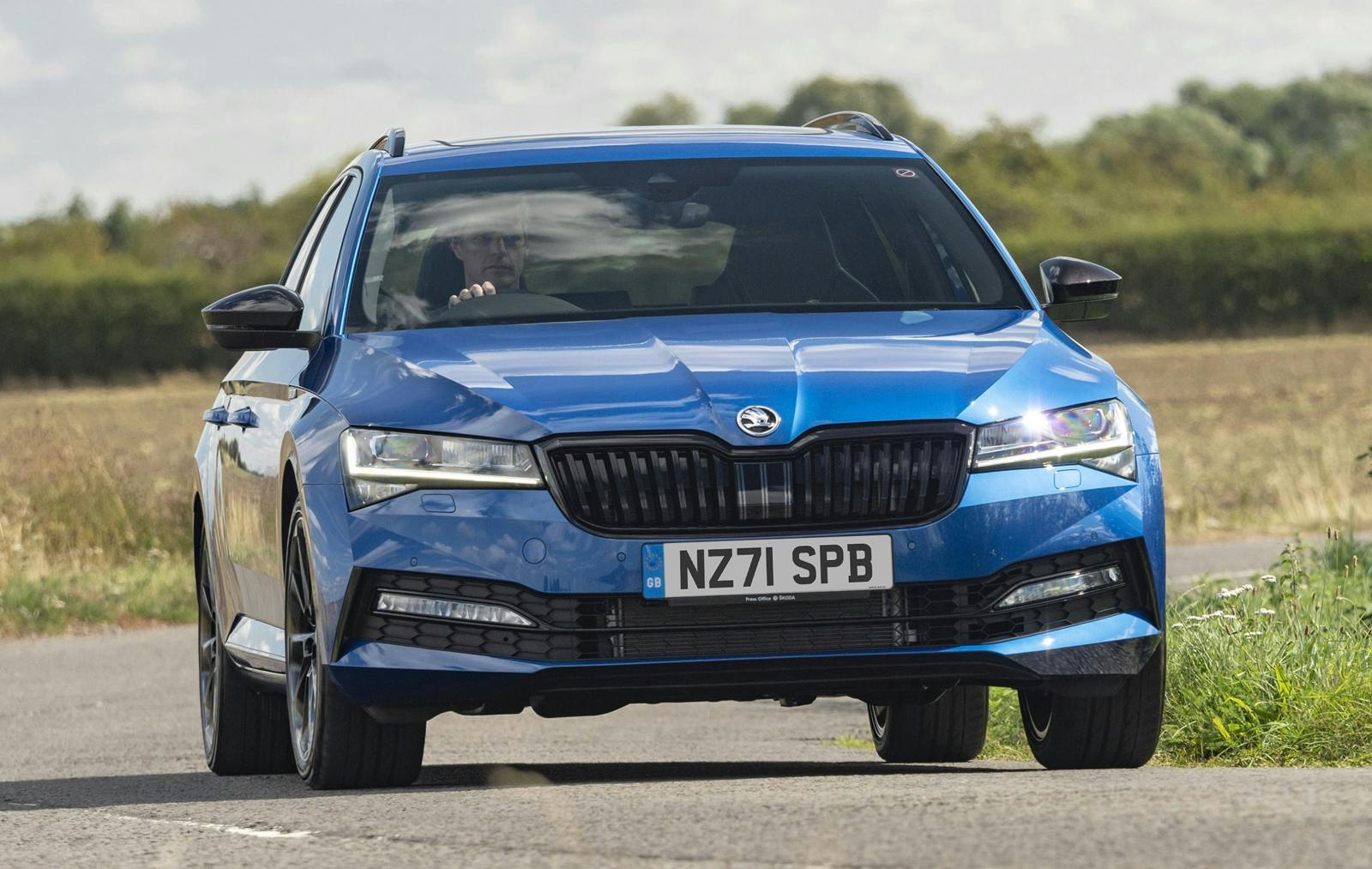 Six comfortable cars for UK roads
While we're lucky to have no shortage of fantastic driving routes on the British Isles, our roads aren't exactly famed for being billiard table smooth. Potholes, cracks and - especially if you're an urbanite - speed humps can increase wear and tear on your car's suspension, but there are a few models out there specifically designed to deal with these challenges. This brings us nicely to our latest article...
Below, we run through some of our favourite comfortable cars to help you iron out the imperfections provided to us by British roads. They're in no particular order - because they're all great.
Citroen C3 - Citroen was a pioneer of comfortable-riding cars through much of the 20th century, with innovative hydropneumatic suspension that gave its models a cloud-like ride. The little C3 could only dream of using such a complex system, but that doesn't stop the latest version riding nicely on British roads, because Citroen has managed to give it a relaxing demeanour while using more conventional suspension.
Skoda Kodiaq - Comfortable, spacious and well-priced, the Kodiaq is a well-equipped and safe choice for families. It's also a smart-looking crossover that owners usually praise for its quietness and exceptionally smooth ride - especially when it's fitted with the model's optional Dynamic Chassis Control (DCC), where you gain a Comfort mode for the suspension that lets it soften off. And relaxxxx.
Skoda Superb - The big Czech saloon (and the estate version) has the ambience of a luxury car - but with Skoda pricing. It offers lots of space and refinement for its occupants. The long wheelbase and well-judged suspension system create an admirably smooth ride that is often likened to much more expensive cars. Indeed, this is Skoda's poshest model, although DCC isn't standard. It's therefore best to find a car with it fitted.
Jaguar XF - Jaguar's handsome sports saloon proves that soft, forgiving suspension can also offer fine handling. The Jag does a good job of relaxing over speed humps and potholes, yet it also manages to tense and remain well-controlled through the bends. Jaguar's F-Pace SUV is similarly capable - along with much of the maker's line-up. Perhaps we shouldn't be surprised; it is a brand based in Britain, after all.
Toyota C-HR - The futuristic-looking crossover turns the heads of passers-by but keeps its occupants safe and comfortable. The suspension and seats are forgiving on your backside, with owners often praising their car's driver's seat adjustability in ensuring maximum comfort, no matter your size or body shape.
Peugeot 3008 - This mid-range family crossover is well priced yet features an interior that feels rather up-market. You'll find quality materials and a good level of gadgets and luxuries. Owners report it is very quiet on the road and has a lovely smooth ride on most surfaces, thanks partly to its raised ride height and squidgy tyres. Lovely.
Land Rover Range Rover - Okay, so now we're into the upper-realms of comfy-riding cars. The Range Rover has long represented luxury in the SUV segment, and the latest models (both the former and very latest 2022 car) are considered to be as smooth-riding as a hot knife through butter. Air suspension does wonders in ironing out the road surface below, while also enabling you to raise or lower the car as you see fit.
Mercedes-Benz S-Class - So plush and comfortable is the Mercedes S-Class that it's basically a luxury limousine produced in high numbers. Mercedes doesn't beat about the bush when describing its best-equipped versions of the S-Class, boldly calling the suspension technology aboard it Magic Body Control. And it's for good reason, as the comfort-boosting tech feels like, well, magic. or engineering witchcraft.
Volvo S90 - Of course a Volvo was going to feature on this list. The Swedish car maker has long been prioritising comfort and safety in its cars, so the top-rank saloon gets the brand's best comfy stuff for its suspension setup. Like the S-Class above, Volvo's machine comes with the brand's poshest interior, so the suppleness is carried over into the cushions underneath you. Lovely.
BMW 5 Series - A BMW might not have featured on this list because so many of the brand's models come equipped with handling-focused M Sport suspension. But not everybody ticks the sporty options box for their car's suspension, meaning there are BMWs out there that ride softly. The 5 Series (and 5 Series Touring) is a great example of just that, because it glides over bumps and cracks confidently.