Our mission
Our mission is simple – remove the faff from buying and changing cars, giving customers more choice, with more ease. That's it. We're putting drivers first and we've ripped up the rule book to make sure that happens.
The cinch commitment
Buy online with free home delivery or from an approved dealer

1,000s of used cars

All cars under 7 years old & 70,000 miles

Part exchange your current car when you buy online

Dedicated customer service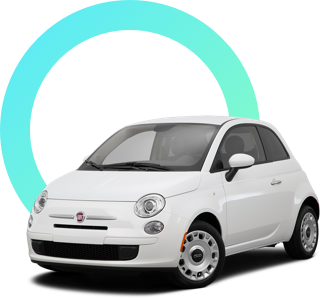 The cinch family
cinch is backed by the Constellation Automotive Group. The group operates market-leading businesses across the UK (including BCA and WeBuyAnyCar.com) and continental Europe, providing digital and physical used car sales and auctions; and lots of other services that help all kinds of people buy and sell cars and keep them on the road. In fact, the group provides services that involve 11 million different vehicles each year, with more than one million sales a year.
Faff-free fact check
Take a look at these Trustpilot reviews to see how people all over Britain have enjoyed a faff-free car buying experience with cinch.
Team cinch
Everything's better when we do it together. We've got behind some of the UK's biggest and most-loved teams and clubs so we can enjoy our favourite things together, get you closer to the action and bring you some fun and surprises along the way.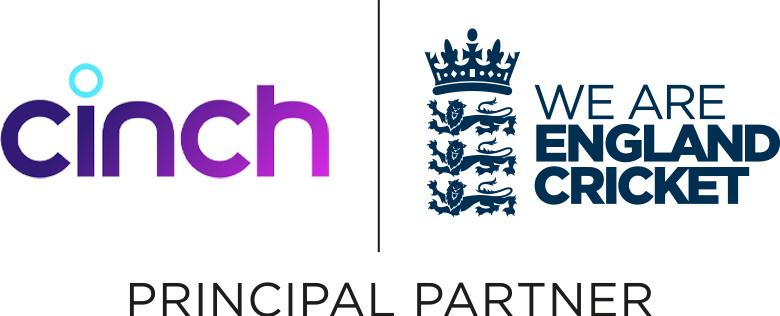 The England and Wales Cricket Board
We've signed a multi-year deal with the ECB that sees cinch as the Principal Partner to England Cricket from May 2021.
Our brand will be proudly sported on the kit of the England team across Test, ODI and T20 appearances, including the Men's, Women's, England Lions, Disability and England age groups teams. Howzat?
Our investment with the ECB means we're backing a sport with a proud history and bright future in the UK. With a commitment that's grassroots up, we're also supporting all the young players who've just started dreaming about scoring a ton or sending down their first bouncer.
Visit the ECB

Tottenham Hotspur
We've scored a glorious tap-in by signing a multi-year deal to become Spurs' first ever sleeve partner.
Our brand adorns the left sleeve (big-ups to all the left handers out there) of both the men's and women's teams and makes appearances at Spurs' Premier League, FA Cup, Carabao Cup and all women's team fixtures. And when the teams play at home, you'll see us all around Spurs' new stadium on some rather stunning digital signage. Worth a watch just for that, we think.
Visit Spurs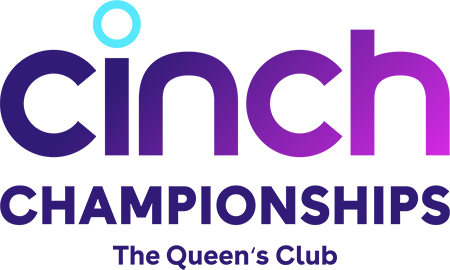 cinch Championships at The Queen's Club
We love tennis and have aced a multi-year deal to become title sponsor of LTA's Queen's Club Championship, or cinch Championships as it's now rather fabulously known.
As summer temperatures heat up (ever hopeful, brolly in hand), you'll see us join the world's best tennis players on the grass courts of Queen's as proud sponsor of a tournament that's been held since 1890. We hope to be over 130 years old one day, still helping you find and buy used cars that are no more than seven years old.
Visit cinch Championships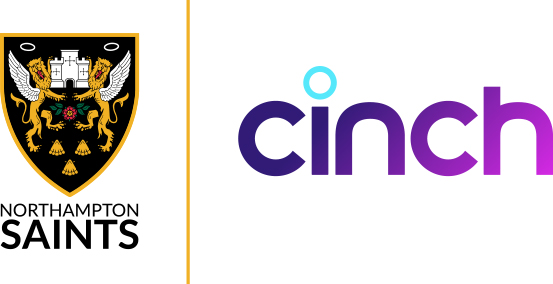 Northampton Saints
Our love of sport only gets Biggar (iykyk) with a multi-year deal as Elite Partner to Northampton Saints.
We've thrown caution to the wind with our all-in partnership with Saints, which sees cinch feature on the team's home and away kit, the cinch Stand at home ground Franklin's Gardens, and cinch Stats across the team's social media. Now that's how you break the old Lawes (we'll stop now) of supporting your favourite team.
Visit Saints
What does quality-checked mean?
We're glad you asked, because it's something we're very proud to talk about. Each car we prepare for sale undergoes a 225-point inspection. These inspections are conducted by fully qualified technicians at cinch preparation centres, so we know the who, what and how of your car before you take the wheel. We wouldn't have it any other way. We have centres located from Scotland to the south-west, on A roads and motorways and all kinds of quirkily named roads in between. Each centre has been developed with the best technology and consistent ways of working, so whether you buy your cinch car in Strathmashie or Sandbanks, you know it's been cared for just the same way.

Meet Warrick, a cinch quality check specialist
Say hello to Warrick Buckman. He's a Technical Manager at our Grimsby preparation centre.
Warrick has racked up more than 42 years of experience working with cars and in our opinion, that's expertise in the extreme. He's certified in passenger, light and heavy vehicle technology, and service and repair. He was even Yorkshire Coast apprentice of the year, two years running. We could quite honestly go on about Warrick forever, but better we let the expert do the talking:
"cinch is a very progressive company. We work to high standards across the full range of cars. I'm proud to contribute towards our customers' happiness and our success." We like the way you think, Warrick.
Getting your car to you
cinch delivers your car to your door. It's a very important part of the faff-free promise we make to you. How it gets to your door involves great cinch people and a rather impressive (anoraks at the ready) supply chain that's been created by some of our smartest and most passionate people.
Once you've bought your car on our website, our preparation centre despatch teams conduct final readiness and quality checks, and valet your car so it arrives spick and span. Our automotive team then transport the vehicle to our hub nearest you, then one of our 120 cinch-trained drivers and handover specialists do one more quality check before we drive your car to your door. At drop off, we'll give you a guided tour of your new car so you're all set to take to the open road.

Meet Mark, a cinch delivery specialist
This is Mark Arnold. Mark is one of our handover specialists. He joined cinch at the launch of our delivery service in October 2020. No two days are the same for Mark – new cars, new roads, new features to demonstrate. Although, that's not entirely true. As Mark puts it better than we could: "when you arrive at the customer's house, they are always the same – really excited to see their new vehicle!"
It's a team effort at cinch to get your car from ours to yours. As Mark says: "I enjoy being part of the team at the hub. They're really supportive. And we work collaboratively to meet each customer's needs." We like your style, Mark.
Here's the legal bit on delivery. We offer free home delivery to mainland UK, the Scottish Islands and the Isle of Wight postcodes only and reserve the right not to deliver to certain addresses due to vehicle access limitations. Our drivers like a challenge, but stunt driving is best left for the big screen.
Jobs at cinch
We've attracted some of the smartest folks around - and we're always on the hunt for more.
Whether you're a Product Owner, Software Engineer, Product Designer, Customer Experience Specialist or Sales Executive, we'd love to hear from you!
Get in touch and find out what your future could look like…
See what our team are saying about us...
"cinch has established a team of the very best talent in the North West, pointed them in the right direction, and then let them do what they do best."
Read our other Glassdoor reviews
Customer support
Write to us at: Cinch Cars Limited of Headway House Crosby Way Farnham GU9 7XG UK Registered in England and Wales with company number 11520330 and VAT registration number 360909784