Used Ford cars for sale
When it comes to cars, the name 'Henry Ford' is near enough to owning founding father status for the motor vehicle industry as we know it today.
While all kinds of steam, fuel and battery-powered vehicles had been imagined and built over many decades before Ford put pen to paper, it was the Ford Motor Company that introduced the moving assembly line in 1914, and the famous Model T quite literally started rolling off the production line.
Over the next half century, Ford set the benchmark with innovations like safety glass in their windscreens, front and rear seatbelts, childproof locks, small V8 engines and retractable hardtops. Ford then changed the performance-car landscape for good with the introduction of the Mustang in 1964. Success followed success and Ford snapped up the ailing Jaguar Cars and Aston Martin in the 1990s. With the US economy booming and fuel prices low, nothing could stop them. 
Though it has the Stars and Stripes at heart, Ford has a strong history of delivering truly iconic cars in the UK. Think the Anglia, Cortina, Escort, Granada, Fiesta, Focus and Sierra, all of which dominated their class from the 1950s until the 1990s. If you're like us and still love an episode of CI5 The Professionals, you'll never forget Bodie and Doyle in a Ford Capri 3.0 S. Always a place in our hearts.
And while the bulk of the manufacturing in the UK came to an end in 2013, Ford models are still top sellers in the UK. The Focus, Fiesta, Puma and Kuga have all scored top ten rankings for new car registrations in recent years.
The drive to innovate that set Ford on the path to success long before cinch was a twinkle in the eye carries on today. 2021 sees the launch of the all-new, all-electric Mustang Mach-E, which complements Ford's in-market mix of mild hybrid Fiesta, Puma, Focus and Kuga models, alongside the hybrid Mondeo.
Ford's continued popularity in the UK means there's always plenty of models to choose from at cinch, with the Fiesta, Focus and Kuga just some of our customer favourites.
The cinch commitment
Buy online with free home delivery or from an approved dealer

1,000s of used cars

All cars under 7 years old & 70,000 miles

Part exchange your current car when you buy online

Dedicated customer service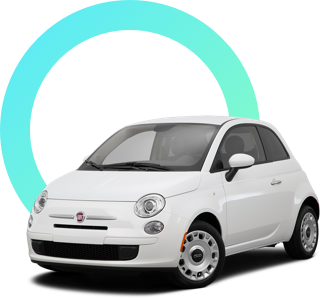 Jargon Buster
What are car market segments?
The car market is divided into segments in order for different models of the same type and size to be compared, not only by consumers, but also by regulatory authorities such as those responsible for safety.
View more