What to look out for when buying a used electric vehicle?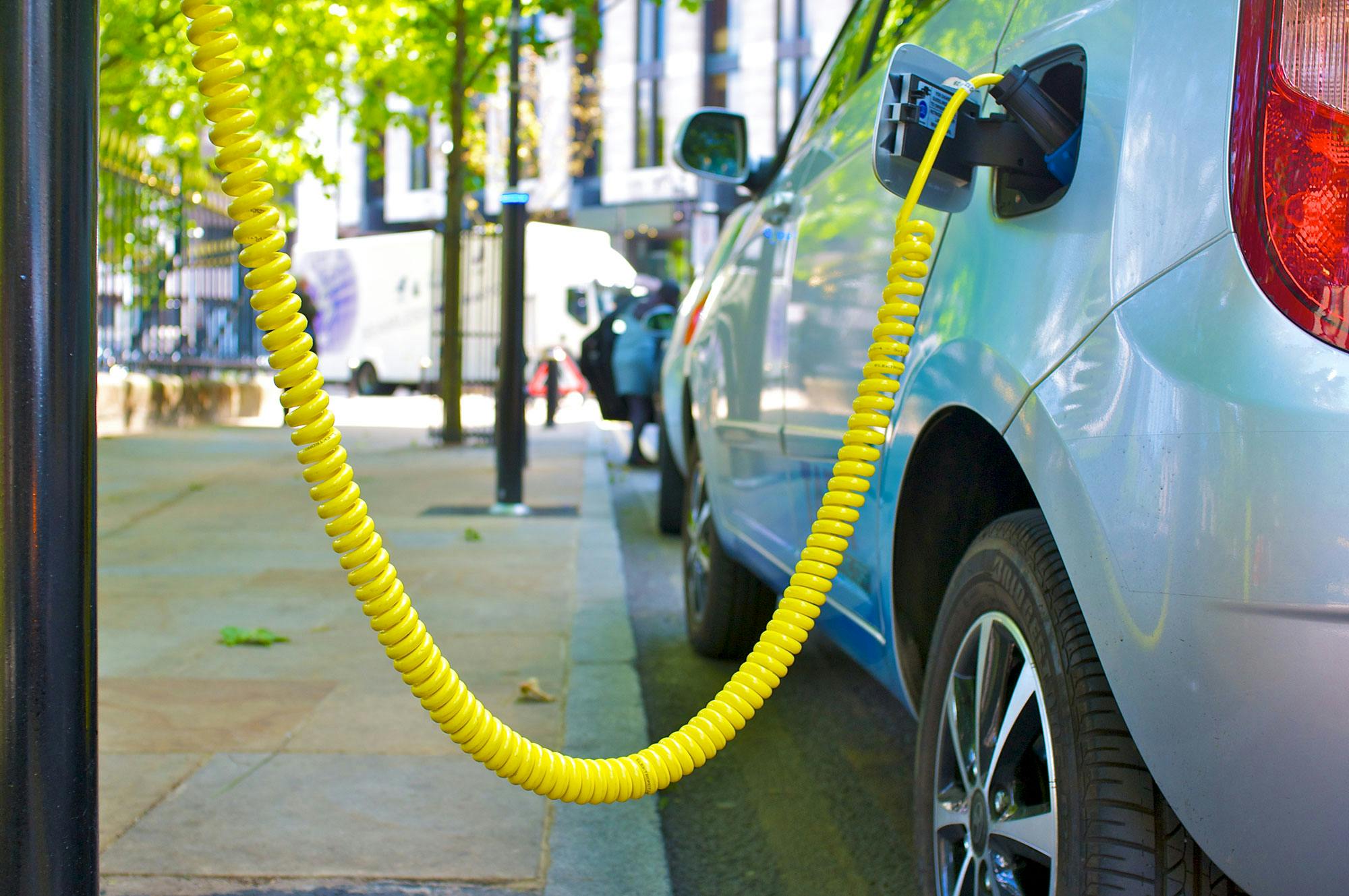 Motor manufacturers have fully embraced electric vehicles (EVs). This means there are now plenty of used EVs for eco-conscious buyers to snap up. But which one to go for? We highlight the important things to consider when on the hunt for a zero-emissions bargain.
Used electric car prices
New electric vehicles are more expensive that petrol or diesel cars, despite the government grants available. However, if you wait a few years for a car's natural depreciation – its loss of value – to kick in, you should find that a used EV can prove good value, especially compared to petrol or diesel cars.
Used EVs can be picked up for less than £9,000 on cinch, which is an especially good deal for urban drivers who don't need to drive long distances (these cheaper, older EVs won't have huge ranges). 
However, there are also a number of the more expensive, more luxurious cars such as the Jaguar I-Pace and Audi e-tron available on the site, all of which have longer ranges of over 250 miles.
All EVs have the advantage of low running costs, as there's no need to visit filling stations and no car tax to pay. You will have to pay for electricity to charge the car, either via a home charger or public chargers, but the former especially is a lot cheaper than petrol or diesel.
Battery life
One concern with EVs is whether batteries will suffer from degradation as they get older, so they won't be able to hold as much charge as they do when new.
Because we're still in the relative early days of electric car use, with the first cars only just passing the limit of the battery warranties – most car manufactures are offering eight-year/100,000-mile cover – it's perhaps too early to be too definitive. However, early reports on EV owner forums are encouraging. They vary from model to model, but BMW's 70% capacity predictions seem to hold true, while Tesla owners report just 5% of lost capacity.
Battery rental
One thing to look out for is leased batteries. Some EV models – most notably the Nissan Leaf and Renault Zoe – have been sold without a battery, which had to be leased separately. The idea behind this is that it reduced the price of the car, plus it protected owners against batteries losing capacity or failing a few years down the road. 
However, the rate of battery failure seems to be so small that the argument about battery replacement is unnecessary, while there's an even bigger concern. A used EV costs less to buy than new, but the cost of leasing a battery for a car that is three or four years old is exactly the same as it is for a new car and doesn't decrease over a car's life and adds to a used EVs running costs.
It's important that buyers of used EVs check whether the battery is leased or included in the cost of the car. 
Check which version you're buying
EVs have evolved, technologically, over the years since they first went on sale. Battery capacities have improved, as have the power outputs of motors. A used Renault Zoe, for example, could have a battery/motor combination that could give you range before recharging of anywhere between 60 and 180 miles, so it's important to do some research and confirm which version you're buying.
Chargers
Before buying an EV, you need to think about charging. If you have a house with a drive or garage, the solution is simple: get a home charger. There are numerous suppliers and even though you're buying a used EV, you're still eligible for a government grant, worth £500. 
If you don't have off-street parking, things a little more complicated. You'll be relying on public charge points, which charge more for electricity than your domestic supplier (who you'll be buying electricity from if you have a home charger). It's still cheaper than petrol or diesel, but it's between two and three time more expensive that domestic electricity prices. 
You'll need to do research on where the nearest on-street charge points are. ZapMap is a good source of info. You will also have to monitor them for a few weeks/months before buying your car to see how often they're out of order, which is an unfortunate reality of EV ownership. 
Servicing and maintenance
Perhaps the best news about buying a used EV is the low cost of servicing and maintenance. 
EVs have very few components, so there's a lot less to go wrong with them. There are also fewer elements that need to be serviced too – there are no oil or oil filters to be replaced, for example. 
The only downside is that with many traditional garages not yet up to speed, there is a more restricted choice of mechanics who can service an EVs, so may have to go to more expensive main dealers.
Make searching and staying updated even easier.