Best cars for city streets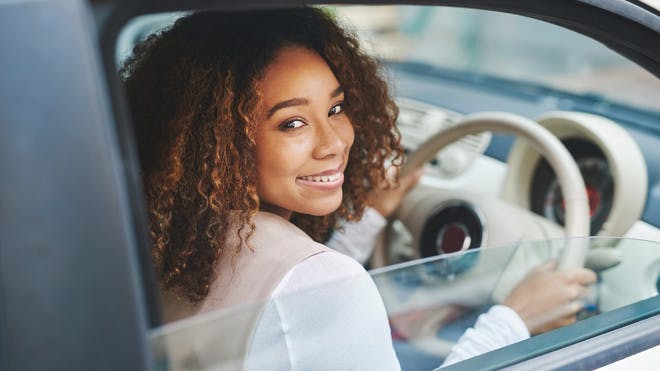 Modern cities present plenty of challenges for drivers. On top of speed cameras and congested streets, cities are now levying extra charges to improve air quality. Your choice of car for urban driving is now even more important. But fear not, we've got you covered with the best options.
City streets are becoming increasingly congested, so the choice of car to traverse them is becoming more and more important. We're spending more time in our cars as journey times for even short trips get longer, so we want something comfortable. We also want something that is efficient and cheap to run. 
And there's a new factor. Concerns about air quality in UK cities have led to the government creating Clean Air Zones (CAZ) in Leeds, Birmingham, Nottingham, Derby and Southampton by 2020. London's Ultra Low Emissions Zone (ULEZ) has been up and running since April 2019. Drivers who enter these zones in older, more polluting cars will have to pay for the privilege.
Given all of this, if you mostly drive in cities, electric vehicles (EVs) are the ideal car for you. No tailpipe emissions is persuasive enough, but the clincher is the low running costs. No expensive petrol or diesel to buy, or car tax to pay. And you won't be charged to enter Clean Air Zones (it's £12.50 a day, every day, for London's ULEZ). 
Fitting a charger at home is the cheapest way to charge an EV. But you can also charge them on the fast-growing network of on-street chargers: it's not as cheap as charging at home, but it's still cheaper than petrol or diesel.
There is already quite a range to choose from and over the next few years, you'll see even more of these on the market. 
But which is the right EV for you?  
The original: Renault Zoe
The Zoe was one of the first electric cars from a major manufacturer to go on sale. Initially the range wasn't great, but the battery pack has been improved: now the Zoe can officially cover 186 miles. In real-world driving, this is probably closer to 120-130 miles, but that's still plenty for city use.
It's a neat and stylish car, with a decent infotainment system to keep you company when stuck in traffic (DAB, Bluetooth audio streaming, handsfree phone, satellite navigation). There are just two trim levels, but both cost less than £20,000 after buyers receive the government's £3,500 EV grant, making it excellent value.
The EV city car: Volkswagen e-up!
The conventional petrol-powered Volkswagen up! is the best city car you can buy and is relatively efficient car for urban use. However, better still is the electric variant, the e-up!
A compact car that was already fun to drive now has the added benefit of being silent and quicker. The official range is just 99 miles, but again, this is enough for commuters and city drivers who only have to make short journeys.
The cabin is basic but well-put-together, with a nifty mount for your smartphone enabling it to be used as sat nav, phone, audio source, etc. 
The compact SUV: Hyundai Kona Electric
If you like SUVs, but still want a clean EV for city use, the Hyundai Kona Electric is what you need.
This is a groundbreaking car, as the 64kWh version (there's also a version with a smaller 39kWh battery) has a range of 279 miles. That official range is also possible in real-world driving, so the Kona Electric can also be used for trips outside the city.
The interior is comfortable, there's tech such as smartphone connectivity (Apple CarPlay and Android Auto are available), plus the boot capacity can extend to 1,143 litres – enough for flatpack furniture shopping.
The familiar: Volkswagen e-Golf
The Golf is one of the best-selling cars ever, so Volkswagen has cannily made an electric version that will feel familiar to drivers new to EVs.
The e-Golf has all the attributes that has made the Golf so popular, but it just has an electric motor instead of a conventional petrol or diesel engine. So it's well-equipped, easy to drive, practical and ideal for families. OK, so it can't go as far as conventional Golfs, as the official range is just 144 miles, but that's still a lot of city journeys.
The premium: Audi e-tron
The Audi e-tron is very impressive, with great interior quality, making it a car that you don't mind spending a lot of time in. There's plenty of room for four adults, too, and more than enough bootspace for the weekly shop or luggage for a trip. The e-tron is also packed with technology, such as twin touchscreens in the centre console and another display in the instrument panel. Safety tech includes 360-degree cameras that are useful for staying alert to hazards around the car.
The e-tron is seriously quick, given the opportunity (0-62mph in 5.7 seconds), while its official range is 248 miles. This is the shape of EVs to come.
Make searching and staying updated even easier.