11 exciting cars to look forward to in 2022
Few people will be sad to see the back of 2021 - and that's before they see the influx of exciting new metal due in 2022...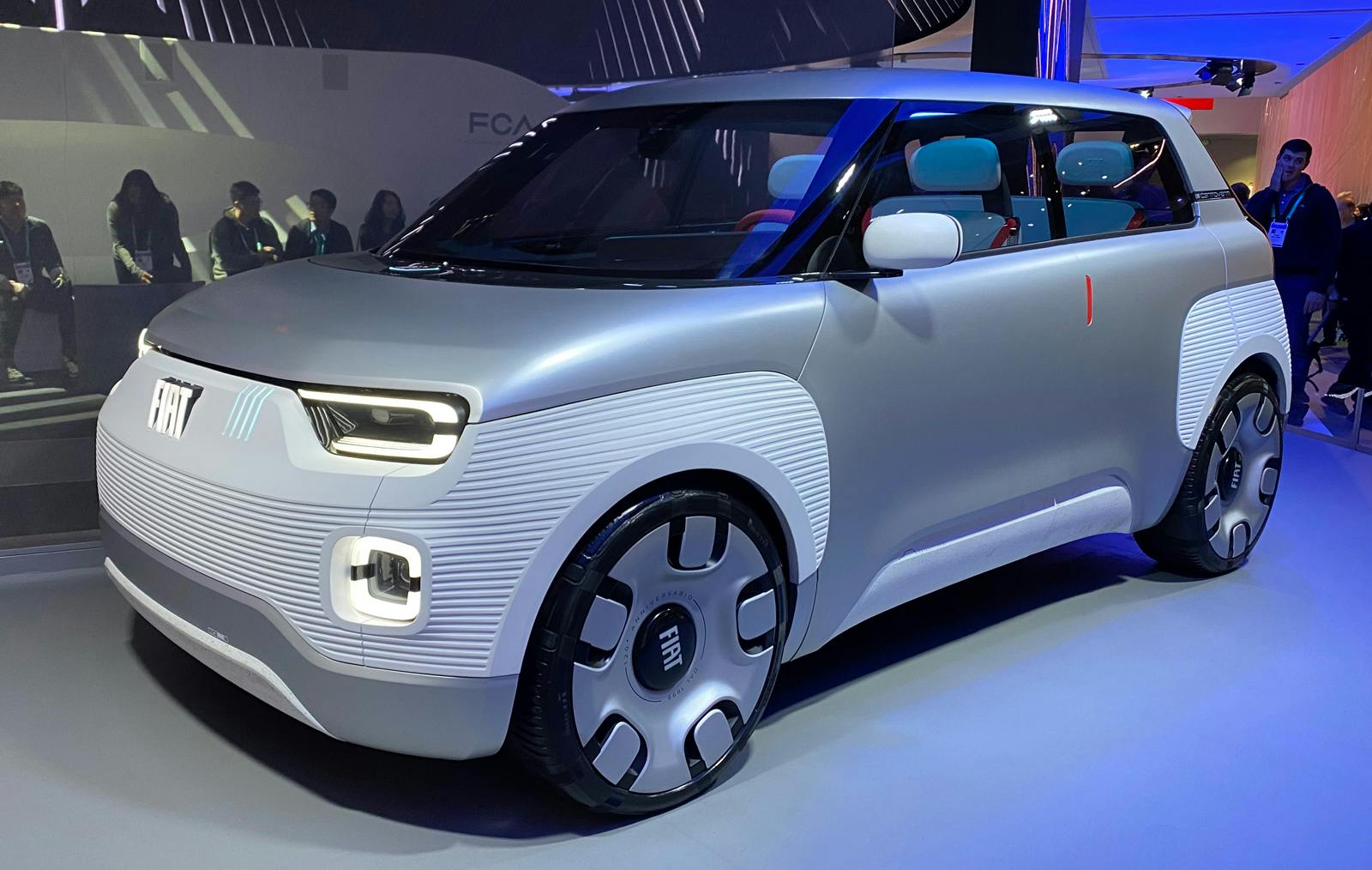 "If you're standing still, you're actually going backwards," is an especially true saying in the world of cars. If a car maker stops developing new models, all of its rivals will just keep on going, relegating it to the back of the field. The need to keep moving forwards is relentless.
Still, this does make the automotive world an exciting, dynamic place. And no clearer will that be than in 2022, when we can look forward to the arrival of several exciting new models from all different segments. The list is potential shaker-uppers is enormous, but to help you digest it while leaving room for those Christmas snacks, we've whittled it down to 11 incoming cars that we can all get excited about.
Alfa Romeo Tonale
Alfa Romeo is taking on the Nissan Qashqai with the forthcoming Tonale, an SUV designed to sit below the brilliant Stelvio in its range. It will forge new ground for the Italian brand because it will be the first Alfa to feature plug-in hybrid technology. Under the skin will be a 1.3-litre petrol engine and electric motor, that is, in essence, the same as that in the Jeep Compass from Alfa Romeo's group sibling. The Tonale should offer a pure-electric range of around 30 miles, making it ideal for the short in-town trips that comprise daily motoring for most people.
BMW iX1
As the world's switch to electric power gathers pace, BMW is at the forefront with models such as the i4, iX3 and all-new iX, which we just reviewed. Its advance shows no sign of slowing with the forthcoming release of the iX1, a small EV SUV. The iX1 will be released at the same time as conventionally fuelled X1 models (the current version of which is pictured above) and will be based on the platform that underpins the current Mini Electric, albeit with BMW's next-generation EV tech under the skin. The car will likely look largely the same as the revised X1, albeit with no engine air intake grilles.
BMW 7 Series
BMW's high-tech next-generation 7 Series will offer the ultimate in luxury travel as well as conventionally fuelled and electrified powertrains to suit most needs. There will also be a fully electric version, called the i7, which will be launched as part of BMW's ongoing push to reduce the CO2 output of its range. It's fair to assume that the looks will likely polarise opinion, given the reaction to the 4 Series coupe and its huge grille, but the rest of the car may well be a bit more conventional in design. The car pictured above is the outgoing model. Inside, we can expect a huge interior (even larger in the long-wheelbase version) with the very latest in luxury tech and the finest materials.
Fiat Panda
Fiat has long been known for producing some of the world's best small cars, with the huge-selling 500 its star attraction. The Panda is another clever small car, although the current car has been around for rather longer than would be ideal. Step forward the next-generation car, which will look like the Centoventi concept car the brand showed back in 2019 (pictured above and top), and which will offer great cabin space, flexibility in the seating options, and an all-electric powertrain that could offer performance and range to match that of the Volkswagen ID.3. A car we've also reviewed, here.
Ioniq 6
It's fair to say that the Ioniq 5 (reviewed by cinch here) has garnered plenty of headlines since its launch, with its combination of unusual styling, high-tech interior and great electric power and range. The Ioniq 6 will likely carry some of those traits over into its design, although so far, Hyundai hasn't shown us any of it yet. Its looks will be based upon those of the swoopy Hyundai Prophecy concept car (pictured above), and it should have a range of around 300 miles. It will also be able to recharge using high-power 150kW chargers, while inside, expect a high-tech design that will have elements of the dual-screen set-up from the Ioniq 5 at its core.
Lotus Emira
Talk about a statement of intent. Lotus has made a good living over the past 20-odd years with the Elise and Exige. Those cars have had their day - and it's time for Lotus to move on. And, boy, is it doing so with the new Emira. This is a lightweight, two-seat mid-engined sports car that will open up Lotus to a whole new customer base. At launch, it will have a 3.5-litre V6 petrol engine. Next year, it will also be available with the turbocharged 2.0-litre engine that already does sterling service in the Mercedes A45 S. The cabin will be far higher-tech than that in any previous Lotus, with a digital driver's display and central touchscreen.
Mercedes EQB
Mercedes revealed its new EQB SUV earlier this year, but it won't hit the road until 2022. As an electrically-powered take on the GLB formula, it'll use the same 66kWh battery and 168bhp as the smaller EQA, slotting below the bigger EQC in the Merc line-up. Expect a claimed range of around 260 miles on a single charge. Early models will be two-wheel drive. All-wheel drive will be available further down the line as a twin-motor set-up with 268bhp becomes available. This will be able to do around 300 miles on a charge. The EQB interior will offer space for seven and some of the best infotainment technology in the business.
Nissan Ariya
Nissan was the pioneer into the world of electric vehicles more than a decade ago when it launched the original Leaf. But now, the market is crowded, so Nissan needs another strong EV to illustrate its intentions. That's where the forthcoming Ariya SUV comes in. It's big, with dimensions closer to those of the X-Trail than the smaller Qashqai. The coupe-SUV styling means it doesn't look huge. It should feel high-tech and luxurious inside, with two big screens dominating the view forward, plus higher-grade materials than current Nissans. The Ariya will be offered with three types of EV running gear, and the important news is that it should do up to 285 miles on a charge.
Peugeot 308
The 2022 Peugeot 308 has some pretty big shoes to fill, not least because its predecessor was named European Car of the Year when it launched in 2014. This new version is actually based on the same platform as its predecessor, but with some heavy modifications. For a start, the range of engines will include a plug-in hybrid powertrain, which should make the car extremely attractive to company car drivers. The interior has been taken seriously upmarket, too, with properly sumptuous materials and the very latest in infotainment technology. Peugeot's small steering wheel and low-set driving position remain, making for a sportier feeling in the driver's seat.
Toyota Aygo
Many other car makers are treating the tiny city car class like a sinking ship, and are abandoning it wholesale. But Toyota has other ideas. The Japanese brand has committed to staying in the class with an all-new Aygo, which will be launched next year. The car will be much less 'cutesy' than previous iterations, and will have looks very close to those of the Aygo X prologue that was revealed earlier this year (it's pictured above). Indeed, the X prologue hints at an SUV version as well. No details on powertrains are yet available, but it's logical to assume that a small hybrid system will be offered, as will a small petrol engine. Don't discount a full-on electric version, either.
Vauxhall Astra
The Vauxhall Astra has been one of Britain's most popular cars over the past 40 or so years, and this new model is tasked with continuing the success. The looks feature Vauxhall's striking new 'Vauxhall Vizor' design language, which was first seen on the Mokka model, while the interior is dominated by a pair of large screens, one for the instrument display and one for the infotainment system. As befits the car's status as offering something for everyone, it will come with normal petrol and diesel units, plus plug-in hybrid powertrains and, eventually, a full electric system. The designers have focused on making the car as practical as it is good to look at, so the wheelbase is longer than the current car's, to liberate extra rear-seat space. The boot is bigger, too, and has more space than may of the Astra's rivals.
All of the above
Naturally, these new cars will make their way onto cinch in due time. Although you needn't wait for that to bag something exciting; our ever-growing supply of all-online models is packed full of desirable cars to suit all budgets. All can be delivered to your door in as little as 72 hours.
More cinch content