Best cars for urban couples
Need two seats and a set of stylish wheels capable of urban life? We have just the selection…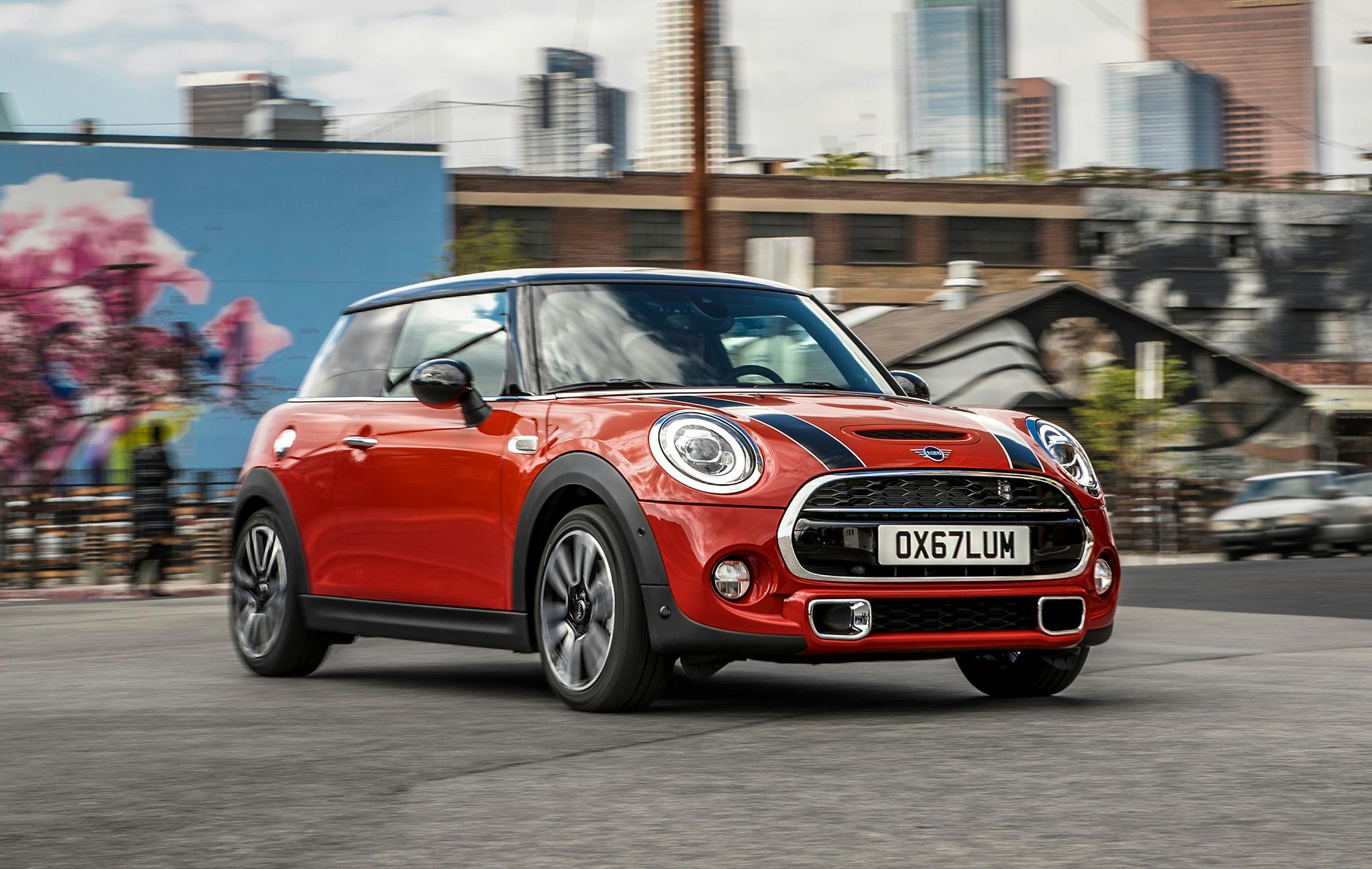 Buying a car with a partner can be an exciting moment, as it opens up a world of possibilities for exploration and last-minute excursions. Want to have brunch in that little village you once flew past on the train? No problem. Fancy a trip to the beach? Best grab your towels and go. The potential to create new memories is enormous. That's why finding the perfect car is also highly important, especially if you live in the tight and often congestion world of a town or city. There's plenty to choose from, but which motor is best?
Fear not, dear couples, as cinch has done the hard work for you. We've highlighted six top offerings to help make the most of your freedom together. They're listed below in no particular running order, because they're all equally awesome.
Yep. We've started with a convertible sports car. Because there's nothing quite like getting wind in your hair with your favourite person in the world. But there's more to the Abarth 124 Spider than just open-air experience; with a turbocharged 1.4-litre engine it's as easy to drive as it is frugal, meaning more fun and fewer visits to the petrol pump. Hashtag NoPanicBuying.
This two-seater is no bigger than a supermini hatchback, making it a doddle to park and stress-free to navigate through city width restriction. And best of all, should you find yourself free of the urban world and out on the open road, it handles terrifically, too. You'd be the envy of all the other couples, that's for sure.
Perhaps you'd prefer your shared car to have room for a couple of friends, should you want them to join on that beach trip. The Mini Cooper has for a long time been one of the most fashionable ways to get about town, largely thanks to its looks and style. You can get both petrol and diesel Coopers, with both options having respective strengths, but either way, you're going to look the part and have a lot of fun while you're at it.
The Mini's compact size and punchy engines make for great city performance, but it can easily handle motorway duties and, thanks to the pair of back seats, carry mates, too. Or, should you be the sort to overpack on weekend getaways, folding down the rear seats helps to open up enough space for a trio of suitcases. Y'know, with one specifically for all of those shoes.
What if the dog wants to come along, we hear you ask? Let us divert your attention to Ford's new Puma, a taller, slightly more practical offering to sit above the Fiesta in its range. The Puma has plucky looks, a highly-specced interior and dimensions that make it barely any larger than a typical hatchback, but it sits a little taller, making for easier access and a slightly more commanding view of the road.
The car's party piece, however, is an underfloor storage area in the boot, which is lined with rubber and even features a plug, so you can put wet items – like a smelly dog towel or wellies – into it without fear of dirtying the Puma's carpets. Thanks to that plug, you can then hose it down to clean up the mess later, letting the water trickle out when you're done. Simple. But so very handy.
So, you like things swanky. Mercedes has the perfect option to cater your couple needs. The A-Class crams all of the German car maker's pizazz and poshness into a smaller package, making it a highly popular option for urbanites. The latest version has been given a strong technical lift inside so the dashboard sports a widescreen infotainment system and digital instrument cluster for the driver. So both front passengers are liable to be entertained – and impressed.
Better still, the A-Class's spacious cabin, practical boot and good visibility mean it's as easy to squeeze through city streets as it is to spend hours in on the motorway. And let's be honest, while we're far from being badge snobs at cinch – okay, maybe just a bit – having a motor to bear that three-pronged logo will always feel special. Especially when it's yours together.
You like it swankier, still? Porsche's 718 Cayman is, to be frank, fantastic. So much so that it might be the cause of some mild argu… er, discussions, as you fight for the keys before each drive. (Compromise, people. Compromise). There's plenty to love from either front seat of the Cayman, because as Porsche's mid-level sports car, it's fast, but not intimidating. Plus, it's a whole lot smaller than the 911 sports car and Porsche's SUVs, so getting about town in one is genuinely a doddle. It's why you see a lot of them in the city.
Naturally, this German sports car – powered by a turbocharged four-cylinder engine these days – has the country lane performance to entertain and excite, too. And, should things get a little more serious (winkface), it has a pair of smaller seats in the back for little ones. Just saying.
It's almost hard to imagine a time when Land Rover didn't make the Range Rover Evoque, because this mid-sized SUV's popularity hasn't dipped since it launched 10 years ago. The model's gone through quite the evolution since then, and now, it ticks so many boxes when it comes to urban life as a couple. Fashionable? Check. High-tech interior? Check. Easy to drive? Check, times one hundred. No wonder so many love the Evoque.
Specifically, though, what makes this such a great offering to a couple is the fact it offers genuine SUV capabilities in a package you can squeeze into the spaces of that old multistorey car park. And that it feels seriously upmarket, both inside and out. It's a car that outpunches its physical dimensions by most measures, and with both diesel and petrol versions in plentiful supply on cinch, there's a brilliant range to mull over with your other half. cinch and pizza date night, anyone?