Best car for disabled passengers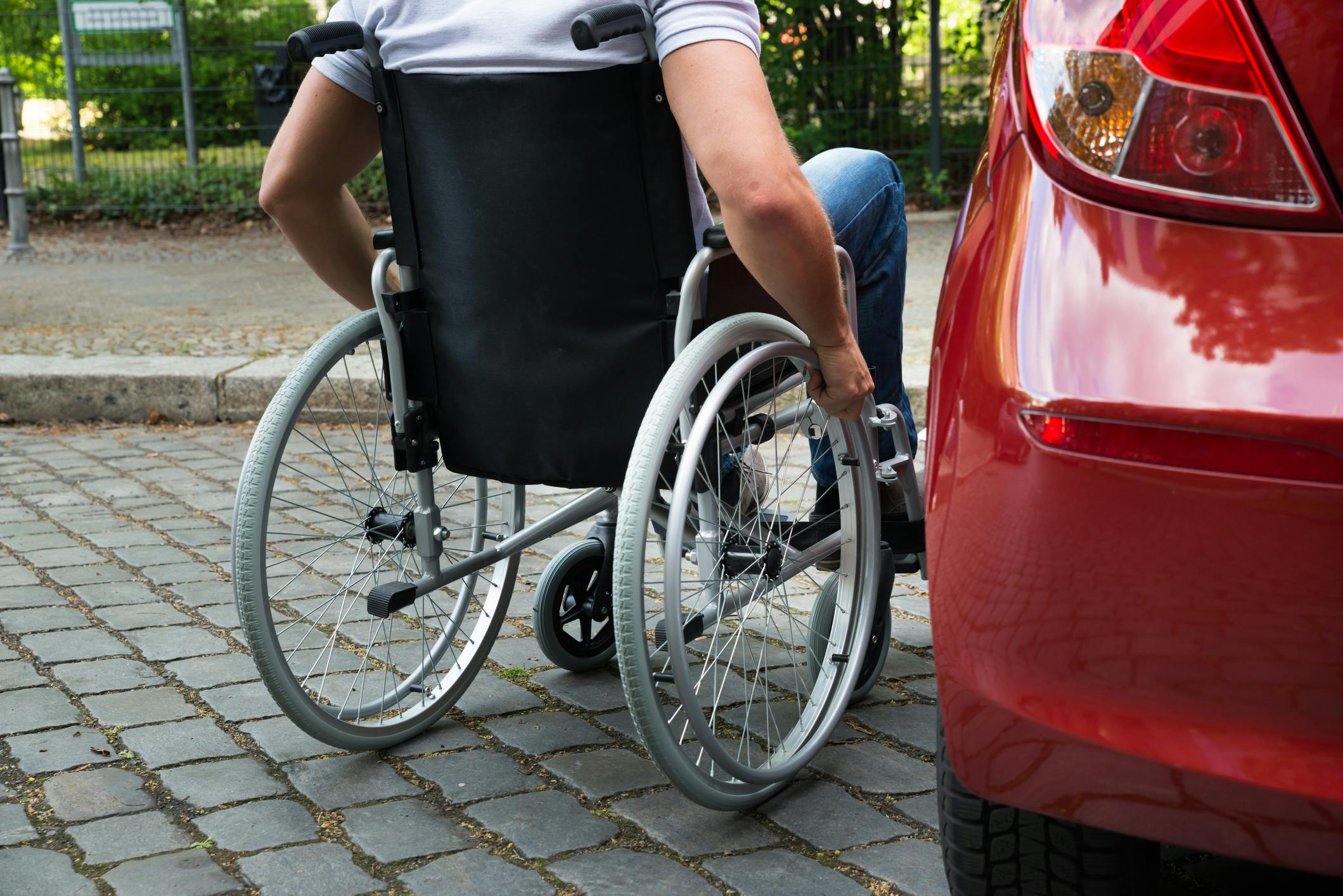 If you're in the market for a car to carry disabled passengers, you probably have a different set of priorities to other car buyers: a focus on easy access and features that make life easier. We consider the different features that you should be prioritising and choose a few suitable models.
Accessing the car
Buying a car that can accommodate a disabled passenger on a regular basis requires some planning. The special needs of your disabled passenger will outweigh some of the other usual considerations when buying a car, so figure out exactly what you need and what's important to your passenger.
Access is super important. Ensuring that your passenger can get in and out of the car with dignity is crucial, so you need to do some extra homework on the cars that you're considering.
For example, you'll need to know which models have doors with a wide opening and a low sill. You'll also need to decide whether a high-set or a low seat will be better for your passenger to get in and out of the car. Transferring from a wheelchair will also determine the height of the car seat, as it needs to be as close as possible to the height of the chair.
Before you buy a car, it's best to get your passenger to come with you to the dealer to try and get in and out of the car, which you should test a few times. If you need to use any aids for helping them to get in and out, or special cushions, take them with you to check that they fit. 
Car doors
Another aspect of getting in and out of the car involves the actual doors themselves. 
The handles have to be straightforward to pull, while you won't want heavy or stiff doors, especially if your passenger needs to swing their legs out first in order to get out of the car. 
Wider doors are good, but the downside is that they will need more space to open them in car park bays or garages. If your passenger is closing the door, they will also have to stretch further to reach the handle, so consider how practical this is for you.
A high door means your passenger won't have to duck their head to get in, while a low and narrow door sill means not having to swing legs far or lift them too high.
Seats
Even if you don't need any special adjustments to the car, the seats will be important when considering your car purchase. 
Remember, you'll need space around the seat, both for your passenger's accessibility needs, but also to enable a carer to have space to work in if they have to help your passenger get comfortable. A car with seats that have a wide range of movement – especially rear benches that can slide back and forth easily – are particularly useful. 
Like any car seat, any seat where your disabled passenger will sit has to be comfortable and supportive – but this may also be more important, depending on their specific needs.
Seat height is important, too. A low seat will mean that ankles, knees and hips have to bend more, while a higher seat ensures your passenger doesn't have to drop down too far into the seat or struggle to get up. As a general rule, seats that are 50 to 55cm from the ground will suit the majority of users, including those in a wheelchair. 
If you want to find guides to cars that are suitable for disabled passengers, there are a number of online resources that can offer measurements for a wide range of current models. 
Our top three cars for carrying disabled passengers
1. Citroen Berlingo 
The Berlingo has a lot going for it as a people carrier. Based on the Berlingo van, this retains all the practicality of a business vehicle, but adds comfort and usable passenger features. The sliding doors make entry easy, while the middle row of seats is also wide and spacious. If you opt for a seven-seat version, the rear row folds flat to offer a cavernous boot for storing a wheelchair or mobility scooter.
2. Volkswagen Caddy Life
The Caddy Life is another van-based vehicle with a pair of sliding doors. It also comes with Volkswagen's reputation for solid build quality and thoughtful design, so it should do the job well.
3. Ford Galaxy
A traditional MPV, the Galaxy is a usefully spacious and practical car. With wide doors, three middle seats that slide forward and back individually, and a third row of seats that fold perfectly flat to give a huge bootspace, the Galaxy offers something for passengers with a range of mobility issues.
Make searching and staying updated even easier.