Nearly-new cars to buy online now
cinch has a great range of nearly-new cars that are under one-year-old with fewer than 5,000 miles on the clock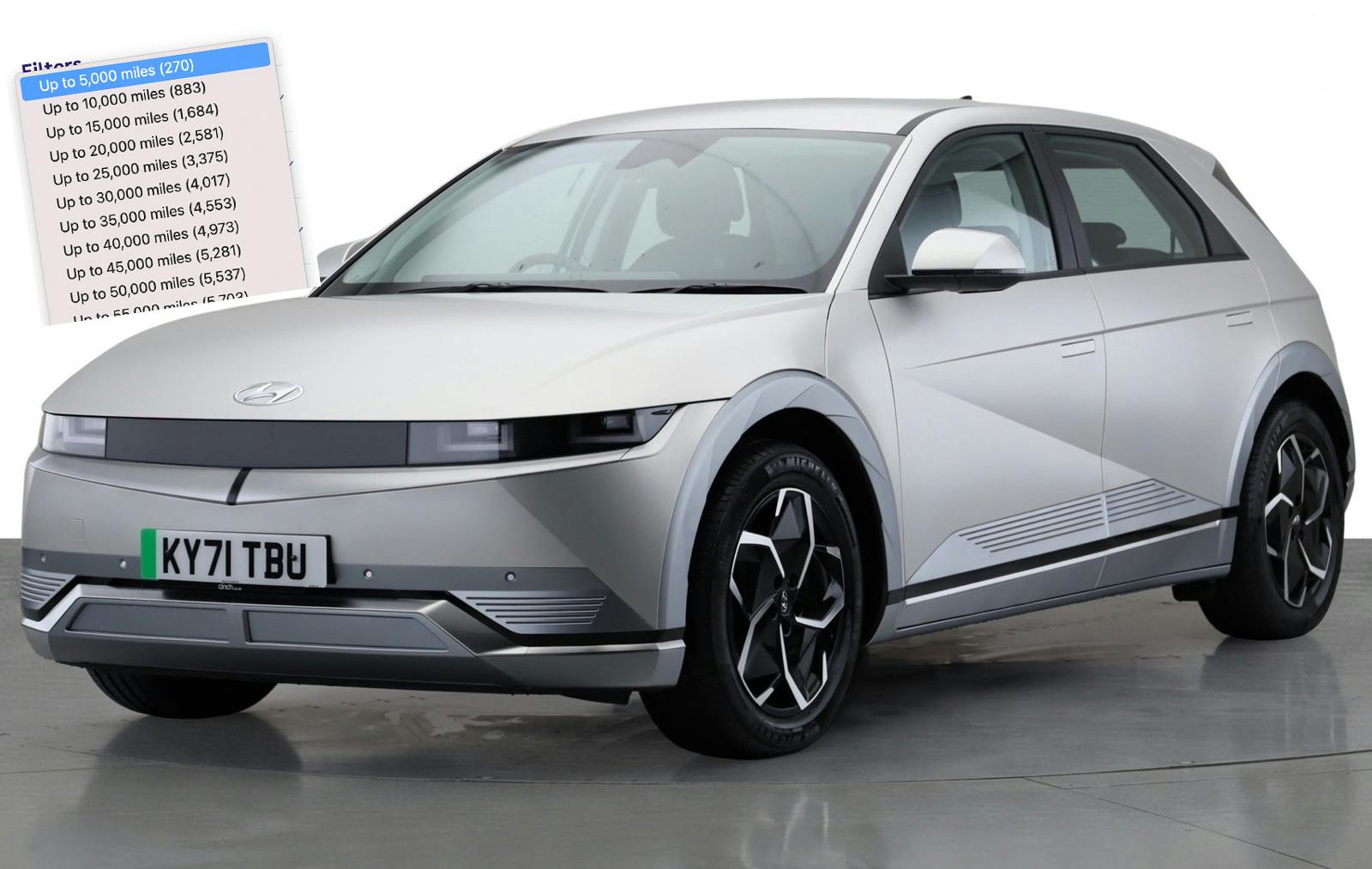 At cinch, we class a used car that's under one year old with fewer than 5,000 miles as nearly new – and there are plenty of them in stock. Of course, only the best quality cars make the cut at cinch, though we totally get why some would be lured to cars with the very lowest miles and most recent registration date. For some, there's nothing quite like driving a latest-plate car, while for others, nearly new cars are the thinking person's way into the latest cars. If that sounds familiar, this article is for you.
Below, we run through three standout recent additions to the cinch entirely online stocklist that fall into that 'nearly new' bracket. They're each the automotive equivalent of a spring chicken, yet thanks to being classed as used cars, they come with some decent savings over their original showroom prices. Happy days.
The Ford Fiesta is always popular on cinch, for very good reason. The selection of Fiesta models out there is about as big as they get, although it was a recent arrival to the line-up that's given Fiesta sales a boost in the hatchback, so to speak. The Fiesta mHEV, or 'mild hybrid', is an economical, but good handling and sporty-looking hatchback capable of entertaining as much as it saves you pennies at the fuel pump. With a punchy 1.0-litre turbocharged EcoBoost engine coupled to a small hybrid electric system, it's a brilliantly rounded machine.
The car we've picked from our nearly new list here though, adds even more to the equation because it's an ST-Line X Edition variant, which means it gets the raciest exterior design and biggest alloys, along with a list of technical features like parking sensors, a top-of-the-range B&O sound system and wireless phone charging pad. It's kitted out to the nines, is a 21-plate vehicle and has only 1,169 miles on the clock. Yet thanks to this car's used status, it undercuts a new Fiesta of equivalent spec by £610 with a starting price of £22,750. Not to mention it's ready and waiting for home delivery within 72 hours.
We're big fans of the A-Class's ability to cram Mercedes pizazz and style into a compact body – and at the cheapest price. It's a posh hatch that doesn't cost the Earth to buy, especially when it's nearly new. But we'll get to that in a second. First, let's consider just how nice the latest A-Class is, with its sharp exterior design, swanky interior and strong engine options. The car we have here uses a turbocharged 1.3-litre engine, which offers an ideal blend of punch and efficiency.
The A180 SE isn't short of tech, either, with Mercedes's latest dual-screen digital dashboard there to impress occupants with its crisp graphics and augmented 3D sat nav (which projects directions onto a live image of the road ahead). You also get heated seats, a reversing camera, along with adaptive cruise control and Mercedes's stylish multi-function steering wheel, with controls at your fingertips. This particular car has only 4,779 miles on the clock, too, and as a 2021 model it's still the very latest in A-Class. Available from cinch now, this is a £26,950 way to bag yourself a nearly new Mercedes without any delay.
If you really want to see just how new 'nearly new' can be, let us point you towards this Hyundai Ioniq 5. As a 21-plate car with only 38 miles on the clock – yes, you read that right – many would consider this to be a 'delivery miles' car and nothing more. Yet, as a cinch vehicle, it's here and ready for delivery right away, despite being one of the most hotly-demanded new electric cars on the market. Hyundai can't build enough of them – and we'd like to think some of that has a bit to do with our recent Ioniq 5 review video.
When it comes to the car listed here, a Premium-grade, single-motor model (Hyundai does build a twin electric motor for added oomph), you're offered the design appeal, technical wow factor and great handling of Hyundai's newest car, without having to join the queue. Did we mention that the Ioniq 5 might just be our favourite electric car, ever? Yours now for £42,450…