Your complete car-buying guide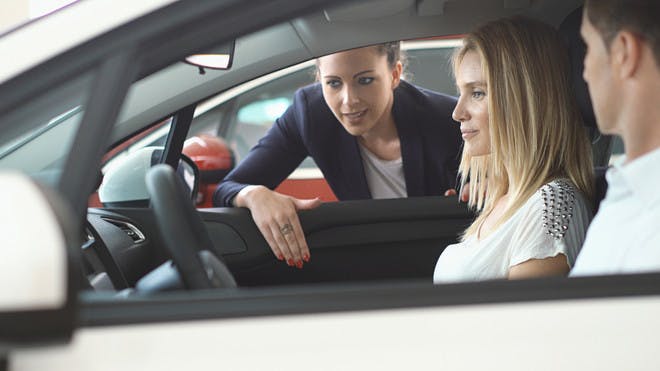 Buying a car? Like a journey to Mordor, there are lots of pitfalls if you're not prepared – so this comprehensive car buyers guide covers every aspect of the process.
What car should I buy?
You know what car you want, right?
Actually, chances are you have a good idea of what you want, but don't know exactly. And, as you're about to drop a large chunk of change on that car – and you'll be living with it for a few years – you need to be surethat you've bought the right car.
So, start off working out exactly what you want from the car you're about to buy. 
Is it going to be a practical family car? Or are you just looking for an around-town runabout, something for your active lifestyle, a car to tow a trailer, caravan or horsebox, or just a weekend 'toy'? Whatever it is you want, you need to think about all the eventualities of its use.
One of the most important, especially these days, is what your usual daily and annual mileage is. Diesel cars have always only been worth owning if you cover over 10,000 every year and that's still true. 
If you only make short journeys, the best option might even be an electric car (EV or Electric Vehicle) – especially if you have a drive, carport or garage and can charge it home. But if you're not ready to take that plunge yet, a petrol/electric plug-in hybrid (PHEV or Plug-In Hybrid Electric Vehicle) could ease you into electrified motoring.
Once you've got your head around al of this, a good place to start is cinch's own matchmaker tool.
Questions to ask:
What's my annual mileage?
How far do I drive every day?
Are my journeys mostly long or short?
Do I want a petrol, diesel, hybrid or electric car?
How many seats do I need?
How big should the boot be?
How much can I afford to spend?
Do I need a car that can tow?
Do your research
So you now know what it is that you want from a car, it's time for research. 
The internet is your friend here, as it offers lots of sources of information. 
For example, there are a number of established specialist car websites with huge collections of car reviews, stretching back years. These are rigorous, extensive tests by experienced road testers, so they're worth reading: many do tend to concentrate more on how a car handles than the safety, practicality or technology, but you'll get a good overall picture of a car's strengths and weaknesses from them.
Spend a few hours reading reviews and you should end up with a shortlist of three or four cars to look at. 
What car can I afford?
When you have whittled down your choices, it's time to work out what they will cost.
If you're buying the car with cash, or a loan you've taken out, the sums are simple: your new car has to be within this budget.
But if you're using some form of car finance, you'll need to look at your household budget and work out how much you can put down as a deposit and then realistically afford to pay back every month. Plus there are all the other associated costs of motoring that you'll have to factor in.

Questions to ask:
How much will I have to put down as an initial payment?
What are the monthly repayments after that – and for how long?
What will it cost to insure?
How much is the car tax?
What will my monthly fuel bills be?
How much can I expect to spend on servicing costs?
What about MOT costs?
How much are things like replacement tyres?
Will I have to pay for a parking permit or any parking fees?
Take a test drive: what to look for?
You know what you want and how much you can afford. Now for the test drive.
The only way to tell if a car is right for you is to give it a thorough test – at least an hour, but longer if you can arrange it. For new cars, many dealerships offer overnight test drives, or even whole weekends.
You'll want to test it on different types of road, ideally in different conditions, and see how it copes with different types of surface. Also, make sure there's enough power for all your requirements. If you mostly drive in town, this is less of an issue, but if you drive frequently on country roads, you'll need power for overtaking slow-moving traffic over short distances. 
And the car also has to feel comfortable and practical for everyone inside, so make sure you check how much room is in the back, how adjustable everything is and if the boot is big enough.

What to check on a test drive:
How does it handle on different types of road – urban, rural and dual carriageway?
How does it feel when cornering?
Does it have enough power to overtake?
How does it cope up hills?
Does it feel comfortable over speed humps and potholes?
Is there lots of road or wind noise?
Are there any strange sounds from the engine?
What about squeaks, creaks and rattles from elsewhere on the car?
Is the driver's seat comfortable and adjustable?
Do the rear seats fold and/or slide forward and back?
Is the boot easily accessible and big enough?
Is there enough room in the back for any passengers you'll need to carry frequently?
Get the car checked out
This is a must for any used car buy. You're investing money in a car, so you want to guarantee (as far as possible) that you're not buying a dud. 
You can make some initial checks yourself – just obvious things like the condition of the bodywork and the tyres, plus simple checks like the oil level. 
If everything checks out, you'll need to get an expert to give it a mechanical once-over. 
There are lots of companies that offer full mechanical inspections, including the AA and RAC. They're not cheap, but the peace of mind is worth it.
What to look for:
Tyres – enough tread, cracks or bald patches and correctly inflated
Bodywork – dents, scratches and rust patches
Oil – use the dipstick to test levels
Lights – switch them all on and off to check they all work
Wear – wear and tear of the interior should match the exterior and the mileage
Negotiating Car Price
If the car isn't a dud, it's time to haggle.
Negotiating with salespeople, who do it every day, isn't a fair fight, so you need to go into the dealership armed with lots of information on the car you want to buy. What discounts are available elsewhere? If you're buying used, what is the price for cars of the age and condition of the one you're interested in?
Always remember that it's your money and your decision on how to spend it. That means that you have the upper hand in any negotiation. If the negotiation is going smoothly and you're getting what you want easily, you're not getting everything you could. 
The one tactic that you have in your favour is that you can walk away at any time. Say that you want to sleep on it, consult with your spouse – anything that keeps the door open, even if you think that, actually, you're not going to walk back through it.
There are lots of cars, and lots of dealers who want your money, so you always have a choice.
Finally, don't think that once you've negotiated the price of the car, the job is done. If you're relying on car finance, bear in mind that dealers will give ground on a car's price because they know that they can make money on the finance, or the sale of extras such as gap insurance. Stay focused and make sure that the interest on the financing isn't more than you save from haggling over the price of the car.
Negotiating tips:
Never pay the asking price – always haggle
Don't let yourself be rushed into a decision
And don't let a dealer wear you down by stretching out the process
Research how much the car should cost and what discounts are available
Don't be afraid to be quiet after making an offer
Play dealers off against one another
Negotiate one thing at a time: car, then finance, then extras
Don't be afraid to walk away at any time
Know your rights
If you're buying a car through a dealership, there are a few legal safeguards, under the Consumer Rights Act 2015. Under the Act, the car must be "of a satisfactory quality", "fit for purpose" and "as described". 
You have the right to reject a faulty car and you're entitled to a full refund within 30 days of purchase. After this time, you no longer have the right to reject the goods and you'll also have fewer rights, such as only being able to ask for a repair or replacement, or a partial refund. 
You also have extra rights if you buy the car using hire purchase or pay (or even part-pay) with a credit card. 
If you buy a car using finance, you can also take a complaint against a dealer to the Financial Ombudsman Service.
If you buy a car privately, you have to be very careful, as you have fewer rights: the car is bought "as seen", so it doesn't have to be "of a satisfactory quality" or "fit for purpose". The seller can legally not mention any problems – they can't lie, though, so asking lots of questions is important. It's very much a case of 'buyer beware'.
If you follow our advice, you should find yourself with a car that's right for you, which will give you years of happy motoring.
Make searching and staying updated even easier.