All you need to know about checking a car's previous history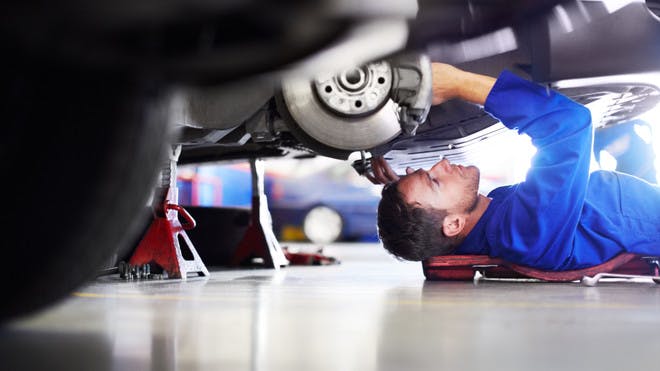 You can take a lot of the uncertainty out of buying a used car by thoroughly checking its history. Our tips should help you know what to look for.
Buying a used car isn't like buying a brand new one. It's had some wear and tear – maybe a lot, if it's been around a few years – so there's extra uncertainty around how good a purchase it will be.
But you can take some of the uncertainty out of your decision to buy, by making sure that you check the car's history as carefully as possible. Here's how to do it.
The car's log book
The one document that you must see before buying any used car is the log book.
The log book isn't actually a book any more: it's now a form, called a V5C. This acts as the proof of ownership, because it contains all the details about a car, including the VIN, or chassis number (which must match the one on the car), the car's CO2 emissions (which determine its car tax band) and the registered keeper. 
It used to also contain the previous registered keeper, but the DVLA no longer includes this because of data privacy issues. 
Luckily however, there are other ways to work out where a car has been kept, owned and sold – and how well it's been treated.
The car's service history
You might see the acronym FSH included in an ad for a used car. These three letters, which stand for full service history, can be very important. Not having one can lower the value of a used car by as much as 25%. It will also make a car harder to sell, with almost a half of all used-car buyers ignoring a car without the full service history.
The importance of a car's service history is that it can tell you so much about a car.
For example, if a car has been well maintained, there will be plenty of entries and stamps in the booklet, to show every time a car has been serviced at a garage or dealership. 
Dealer stamps are considered more valuable – it means the car has been serviced by technicians who have been trained to work specifically on that make of car and any replacement parts are manufacturer approved – but any work by a reputable mechanic is good, too.  
These stamps show it's been serviced according to the schedule laid down by the manufacturer: most recommend that a car should be serviced every 12,000 miles or every 12 months, whichever comes first – although these are now starting to be extended.
But you should also look for any proof of money spent on the car regularly, in the form of receipts. The most common expenditure is on things such as oil changes, replacement cam belts, or brake parts, which are parts that are subject to wear and will help prevent a car from breaking down. 
The mileage
A car's mileage is a good guide to the amount of wear and tear it has had in its life. 
Some unscrupulous sellers can try and manipulate this by turning back the odometer (which shows the mileage). This is known as 'clocking and is illegal. Perhaps surprisingly, this still happens. One estimate, from the Local Government Association, is that one in 16 cars in the UK have been clocked.
However, the entries in a car's service history will offer a good indication of how many genuine miles there are on a car, as they specify the mileage every time a service is undertaken. There should be realistic, natural gaps between the recorded mileage at every service.
Another way of checking on mileages is to check on the car's MOT history, which you can do for free online at www.gov.uk.
The vehicle history check
For even greater peace of mind, you can pay for a vehicle history check. 
A number of companies offer this service, including HPI, RAC and AA. Among the details that you can obtain are whether the car has ever been reported stolen or written off, whether there's any outstanding finance and any plate or colour changes. 
It will also tell you the number of previous owners, the recorded mileage, plus details of the previous MOT. Some are also comprehensive enough to offer a valuation of the car, which is useful when you're negotiating a price for the car.
Make searching and staying updated even easier.