2022 Skoda Fabia revealed with a £14,905 starting price
Updated hatch gets extra standard kit and sharper looks to bolster its value-for-money status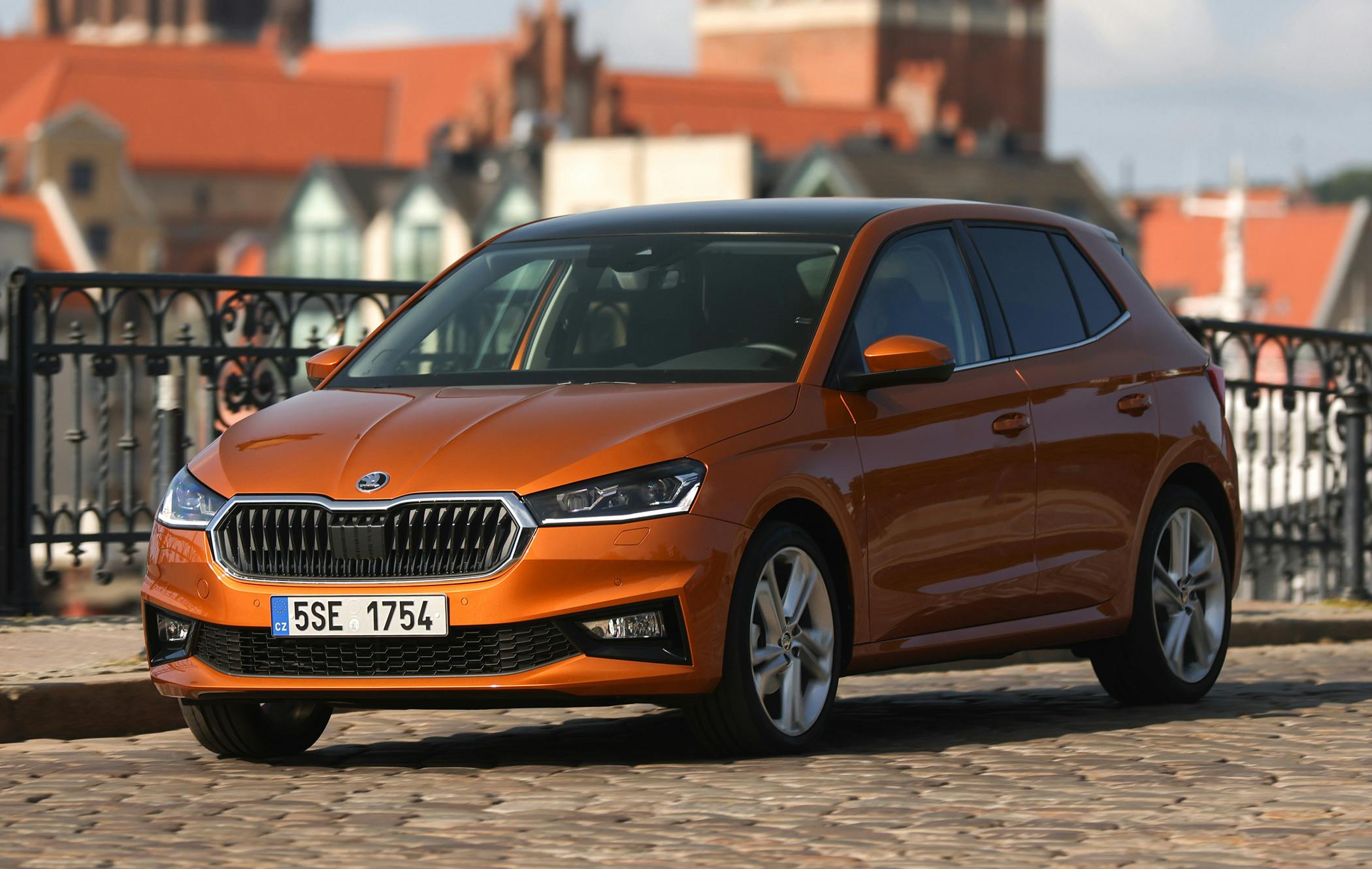 Skoda has confirmed that its updated Fabia hatchback will cost from £14,905 when sales open on 28 September. The refreshed five-door gets more standard equipment and sharper looks, boosting what was already a strong value-for-money offering and keeping up the fight against other superminis, like Britain's current top-selling cars, the Vauxhall Corsa and Ford Fiesta. Skoda will add a Monte Carlo variant of the Fabia to the line-up in 2022 – with that model getting even more kit, albeit for a raised price. 
Skoda has long established itself as the thinking (wo)man's brand, and the updated, 1.0-litre-powered Fabia looks set to maintain that ethos with the addition of LED headlights, front assist and lane assist technology to the standard-fit portfolio. Previously, these were options you had to pay more for unless you went for a high-rank variant. The latter two of those safety-enhancing features are there to keep an eye on traffic up ahead, stepping in with automatic avoidance help if needed. Handy. 
While not exactly ground-breaking stuff in 2021 – many pricier cars now come with or are at least offered with this sort of tech - the offering of such systems as standard on a low-cost model like this will no doubt help to sway some people to the Fabia over its rivals. Spend £16,795 and you can access the slightly posher SE Comfort version, which gets 15-inch alloy wheels, front fog lights and a leather steering wheel on top of the base stuff. Additionally, you get rear parking sensors and seats with adjustable lumbar support. Hence the 'comfort' in the model's name. 
Naturally, you can take your spend well over £17,000 to access the higher-grade Fabia Colour Edition and top-of-the-range SE L variant, where you'll find 16-inch wheels and a bigger 9.2-inch infotainment screen (standard is 6.5 inches), among other, posher things – relatively speaking, of course. Whichever guise a buyer goes for, the Fabia looks smart. And don't forget, much of the technology it uses is shared with the slightly pricier Volkswagen Polo (Skoda and VW are sister brands), which really hammers home the strong price point of the Skoda. 
Still, the shrewdest of Skoda buyers is surely one that considers cars already available for delivery, like the Fabias on cinch, where (at the time of writing) prices start from a barely believable £7,950, not much more than half the price of Skoda's 2022 model. Increase your spend to £10,950 – or add a few pounds to the monthly payment arrangement – and you're into turbocharged Skoda Fabia Monte Carlo territory. This rally-inspired variant adds a sporting injection into that very sensible package, so there's even more to love. Cracking. And thanks to our 14-day money back guarantee, it's positively faff-free.