Taking a test drive: what you need to know
Want to test drive a car (or cars) before you choose which to buy? Here are the things you should do to make the most of the experience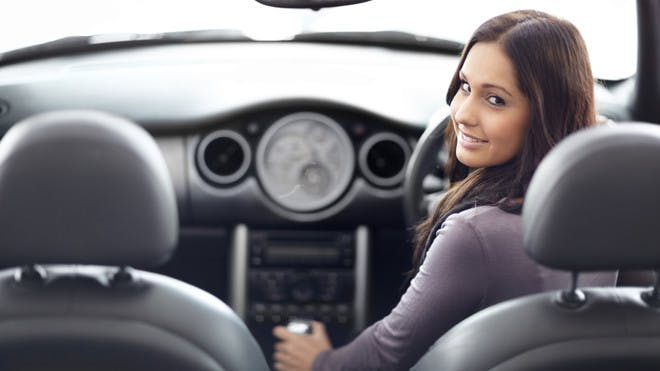 Like dating before you get married, test driving a car before you buy is crucial to helping you understand if it's the right choice for you. Follow our top tips and you should make the right choice.
Do your homework first
Before deciding to test drive what could be your next car, it's worth putting in a few hours on cinch to do some research. 
The first thing to do is draw up a shortlist of similar cars, which will all do what you need them to do. They might all be family cars, or runabouts, or a fun car for the weekend: whatever it is, choose three or four that fit your criteria.
Check the car over 
When you arrive for the test drive, whether at a dealership or with a private seller, check the car over thoroughly. Get someone qualified to check all the mechanical components. Be conscious of dodgy little things like the seller not letting you start the car from cold (a warm engine can cover up starting problems or telltale rattling sounds). 
Check that you're insured
If you're taking a test drive at a dealership, you should be covered under their insurance policy. You'll be asked for a copy of your driving licence for their records, so remember to take it with you.
If you're test driving the car of a private seller, you'll need a fully comprehensive policy: you'll only have third-party cover, because you're driving someone else's car, so make sure that the seller understands this. In the unlikely event of some sort of incident, the third-party insurance might mean you end up with a bill for any damage. A quick phone call to your insurance company to check everything is in place is usually a good idea.
Take your time
You need enough time with a car to make sure it does everything you want it to do. Car dealers now sometimes offer overnight, 24-hour or weekend test drives, so ask if that's possible. 
If it's not, try to get at least an hour in the car if you can and then try to drive it on as many types of road as possible: in town, on a country road and even on a dual carriageway or motorway You also want to try and drive it up a hill, to see how strongly it pulls, try to test its acceleration and drive it on some roads with lots of bends, to see how it holds the road when cornering. And test the brakes (always in a safe place and in a safe way).
You'll also want to see how comfortable the car is to drive. Is the driver's seat fully adjustable? The driving position should feel comfortable, while at the same time able to feel in full control. 
How does the car cope with speed humps (especially important if you live in an area with lots of them)? How does it deal with potholes and rough road surfaces? If you have kids who get car-sick, this is invaluable.
You'll also want to assess how good the car's visibility is. How well you can see through the back window using the rear-view mirror? Are there are any blind spots caused by large pillars? Are there any squeaks or unusual sounds coming from the car?
It's not all about the driving
How the car copes with the road isn't the only thing you're testing, though. This is a car that you have to live with for the next few years, so you'll also want to check out how practical it is. 
If you have small kids, or example, you might want to take a car seat with you to see how easy it is to fit. If you're going to use the car for carrying a dog whether it be a Chihuahua or Great Dane, is the available space big enough? You'll also want to fold the rear seats down to see how straightforward it is and sit in the back to see how much head- and legroom there is – particularly if teenagers or adults are likely to be sitting there on a regular basis.
You might also want to take someone else with you to give another perspective form the passenger seat or the back.
Make a comparison
Once you've driven the car, it's a good idea to drive another car of the same make and model: they should feel the same, but if the second car feels better than the one you're thinking of buying, you should think again.
You should also drive one or two rival models as a comparison: you might feel that they are better suited to your needs.