HPI – why it could be the most important check you make on a car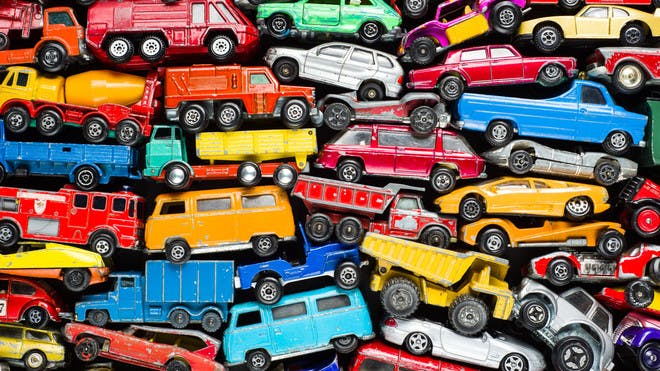 Buying a second-hand car is not without risks. Estimates vary, but around a half of used cars are believed to have a hidden issue, so it's worth taking as many precautions as possible.
 Looking over a potential car buy thoroughly, taking it for a test drive and checking documents, such as the V5C or logbook, are the first steps. However, it's vital to also invest in a Vehicle History Check. Probing into the history of cars is a competitive field and there are plenty of providers. 
HPI Check is the oldest and best known, and has become a generic term for checking a car's background. You can shop around too. Alternatives include RAC Vehicle History Check, plus similar services from the AA, AutoTrader and My Car Check.
To give you an idea of cost, an HPI Check Report costs from £9.99 – a drop in the ocean compared to the thousands of pounds it might cost you if an outstanding debt is uncovered. 
Hidden history
A good car history check should alert you to any worrying information held against the vehicle by finance and insurance companies, the Driver and Vehicle Licensing Agency (DVLA), and the Police. In other words, it's the first line of defence against automotive fraud.
It will confirm whether the vehicle is subject to any of the following:
Outstanding finance – car finance and logbook loans stay with the car so you could be buying someone else's debt. This means that the car is still legally owned by a finance company under a hire purchase (HP) or personal contract purchase (PCP) arrangement, and cannot be sold on. 
Insurance write-off – it's possible that your dream car may at some stage have been involved in a serious accident and 'written off' by an insurance company 
Cut 'n' shut - in simple terms, this type of vehicle is created by welding together the remains of two or more cars that may have been involved in accidents and are probably both insurance write-offs. The practice is illegal, the car is unlikely to be roadworthy and could prove lethal in an accident.
Number plate change – a history check might flag up a registration plate that is not original. It could be perfectly innocent and it's simply been swapped with a personalised or cherished plate, but it could also be more sinister. Also remember that a car's number plate must always match the one on the V5C registration document, or logbook.
Imports and exports – discovering that your new car has been imported or is recorded as an exported vehicle could prove costly. An imported car is a lot more expensive to insure, while any vehicle that has been recorded as exported should not be in the country and may be uninsurable.
Colour change – some vehicles are re-sprayed more than once during their lifetime which can ring alarm bells. Has it been re-painted after an accident, for instance? If the vehicle has had a colour change recorded, a good car history check should advise you of the original colour and the number of previous changes recorded.
Other checks - the vehicle history check will also confirm whether a car has been stolen or scrapped, the number of previous keepers, reveal a mileage record and check if the logbook and VIN numbers (a vehicle's unique code) match so you can avoid buying a cloned car.
Most common issues
A sample of RAC Vehicle History Checks covering more than 32,000 separate used cars for sale in the UK (March 2019) flagged up a multitude of possible issues.
More than half (52%) had a hidden history and the most common issue was a change of number plate, with more than one-in-four (27.5%) vehicles analysed having recorded such a change. 
Nearly one-in-five (17.6%) vehicles were still in the process of being 'paid off' by previous owners despite being advertised for sale, while 14.2% of vehicles checked were deemed insurance write-offs.
Buyer beware
You may also see adverts for 'Free HPI Check', but HPI warns that imitation car checker services that claim to offer a free service will not provide you with the genuine article.
You can also get a surprising amount of information on the background of a car for free, including its MOT history, mileage and whether it has road tax. All this is available free from www.gov.uk, so there's no need to pay for this basic information.
It's possible that some companies might try to charge you for this basic information, so beware when you search Google with terms such as Check My MOT History, Car Mileage Check and MOT Mileage Check.
Make searching and staying updated even easier.