Volkswagen Golf R – cinch Weekend Wheels
Mercedes A200 not mad enough for you? Let us direct your attention to a Golf hatchback that thinks it's a sports car…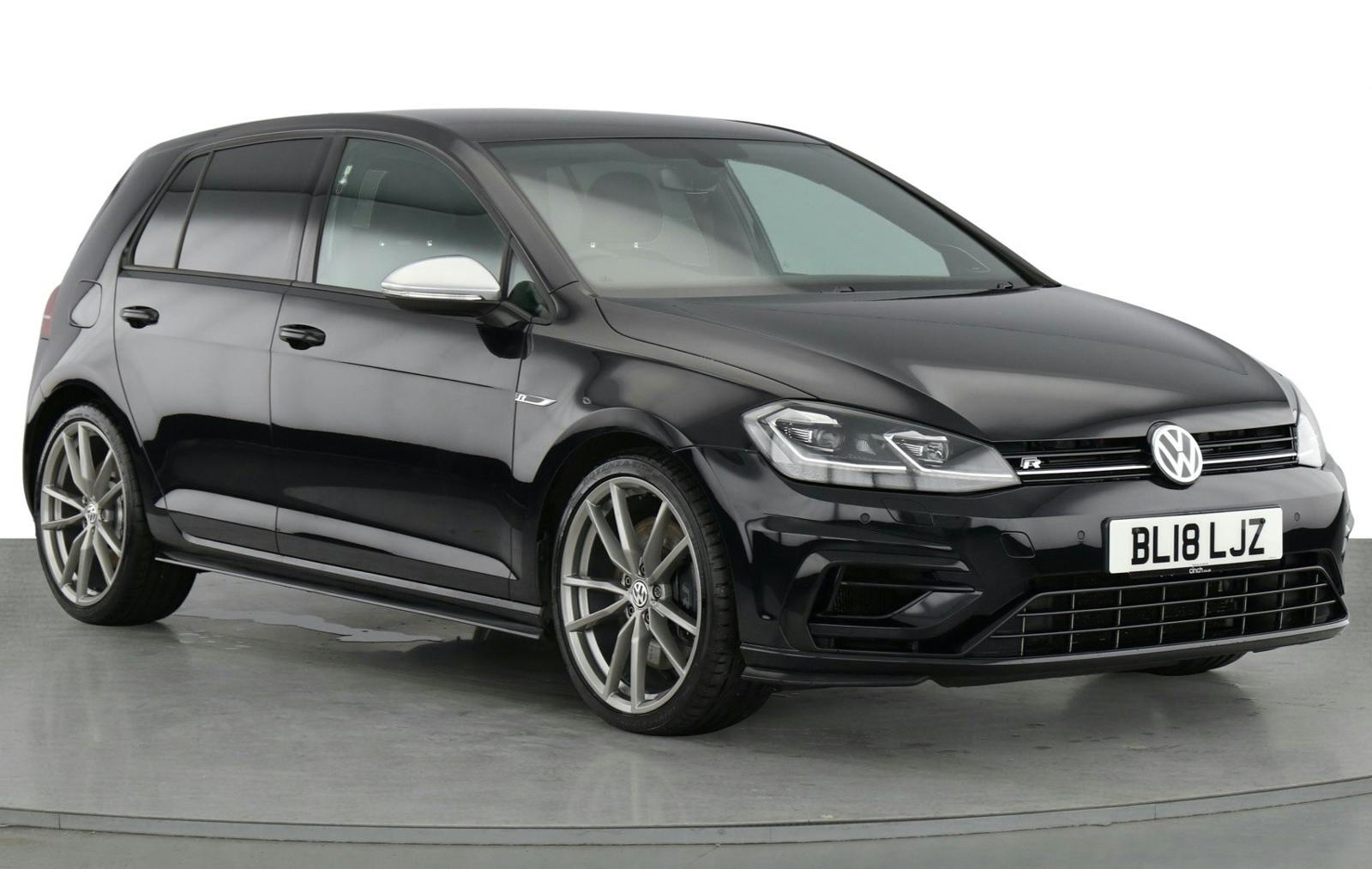 The Volkswagen Golf R could very well be the king of the hatchbacks. It's a terrific all-rounder, capable of performing brilliantly in any situation you throw at it, like one of those jammy footballers that can play in every position on the pitch. The Golf R is part sensible hatch, part beguiling sports car. It's fantastic. But, given the title of this article, that might have you asking how we can bill a car capable of full-week duties as a set of Weekend Wheels. Hear us out. 
The Golf R has evolved through the years, so it now comes out of the box with 310hp and all-wheel drive. Combined with a quick-shifting automatic gearbox and eager handling that would shame far more focused cars on a twisty road, and the Golf R, when set in its sportiest drive mode, is enormously exciting. You could spend all week driving around in comfort mode, being unaware of the engineering prowess that surrounds you, before setting the car into its R mode and realising you're in something really very serious. 
Plus, not everyone can afford a second set of wheels to carry them into the weekend. Having a car that does it all – a Golf R will happily cart you to the shops, settle into a long motorway commute or trundle through city traffic sipping fuel – and then, at the touch of a button, practically becomes its naughtier, sillier alter-ego, is fantastic. And a mark of the far-reaching talents of a Volkswagen base that's been gradually evolving for the best part of a decade. The Golf R you see here is the seventh-generation car, standing on the shoulders of a lineage of former hot Golfs. They'd be so proud.
Better still, the car we've pulled out for our latest weekend recommendation comes specced to the nines, with a set of gorgeous 19-inch alloys against a black-on-black exterior theme. Inside, there's black suede fabric and piano black details, so it's ultra-discreet. That means this Golf R would look entirely appropriate for the mundane weekday duties. On the weekend, those four exhaust tips would be free to project their snarls and growls – rest assured that R button unlocks the hot Golf's maximum voice thanks to the opening of valves in the exhaust system. It's clever, slightly childish stuff. We love it. 
This is in no way a childish proposition, though, and nowhere is that clearer than in the price of this three-year-old, 33,874-mile car, which is up for £28,250 – with matching flexible PCP rates should you prefer to break up your spend. Golf Rs – like most Golfs, to be honest – hold their values, so a loving custodian could enjoy their high-powered, practical five-door Golf R hatchback without feeling like they're throwing money down the pan. Not that we're suggesting the next owner would ever consider selling; those timeless looks and that exciting performance wouldn't ever get boring.