What is covered by a car's warranty?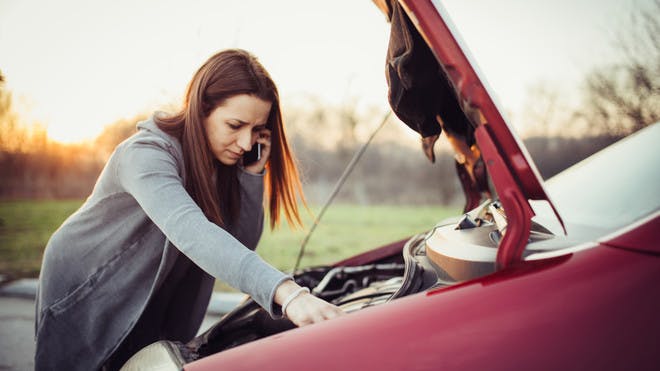 Buying a big ticket item like a car can be a nerve-wracking time, so whether you've chosen to go for a new or used vehicle, a decent warranty is a way of providing extra peace of mind.
Despite the fact that cars are more reliable and durable than ever, they now also rely on sophisticated electronics which can be costly to fix.
Used car warranty
A warranty for a used car is effectively a form of insurance against a major repair bill while you own the car. 
Used car warranties can run from one month to five years, the most common being a 12-month policy. 
If you buy a used car at a dealership, it may well come with a warranty. You can also buy a warranty through a third party for a car bought privately.
The price of a warranty varies depending on a number of factors including the make, model and age of the vehicle, the recorded mileage, and the driver's details.
There are generally two main levels of cover to choose from – simple 'mechanical breakdown' and 'comprehensive'. As you would expect, the cheaper the warranty, the less cover it provides.
Warranties can be bought via providers such as Warranty Direct, Click4Warranty, Motoreasy, the AA and RAC, and much like life insurance, the cost of cover increases as the car gets older.
Do some research before signing up to the warranty so that you know the exact levels of protection offered. A good comprehensive policy should cover problems that arise with the engine, gearbox, brake system, steering, clutch and suspension. Wear and tear items such as brakes, tyres and exhausts will not be covered.
Shop around. Use a comparison site to search for the right warranty for you at a competitive price. MoneySupermarket, uSwitch, Quotezone and Knowyourmoney all offer services allowing you to compare car warranties.
Extended warranties can be purchased before the original warranty has run out, or in some cases, when the original has expired. 
For instance, Renault offers a 12-month extension to its initial three-year warranty for any vehicle up to three years' old with less than 60,000 miles on the clock. There's also unlimited mileage during the extended warranty period.
Buyer beware
Unfortunately, car warranties can be expensive, and the long list of conditions and exclusions mean they may not pay out when you need them to. However, they can also save you a lot of money.
If you decide you do want to buy a warranty on a used car, What Car? recommends choosing a policy from a provider that is signed up to The Motor Ombudsman's Vehicle Warranty Products Code, so that you can benefit from the organisation's help should something go wrong.
New car warranties
All new cars come with a manufacturer's warranty, which is normally for three years, but some companies offer five (eg Hyundai, Toyota, Jeep, Subaru) and even seven-year terms (e.g. Kia, SsangYong and MG).
Many new car warranties also have a mileage limit. So, Kia's warranty is for seven years or 100,000 miles, whichever comes first, while MG's mileage limit is 80,000 miles. Other manufacturers like BMW only offer a three-year warranty, but with unlimited mileage.
However, new cars with a shorter warranty aren't necessarily less reliable. Skoda is consistently listed as one of the most reliable car brands on sale in the UK, yet its standard warranty is three years. It may also be possible to buy an extended new car warranty.
If you buy a used car, or the manufacturer's warranty has expired on a vehicle, you can also take out a warranty yourself, which is a way of protecting your purchase.
New car warranty
A manufacturer's warranty will be pretty comprehensive and should cover most faults except wear and tear of parts such as tyres and brake pads.
For the warranty to be valid, there are terms and conditions. For example, ensuring the car is serviced on time. You shouldn't have to have your car serviced by a franchised dealership. However, you may have to if you have a car finance agreement. Either way, it's best to double.
It may seem tiresome when you're buying a new car, but you should look into the small print of the warranty to make sure you're happy with the degree of cover offered. 
Manufacturers' warranties are similar. For instance, Kia states its warranty may be invalid if lubricants other than those recommended in the owner's manual are used. Audi's warranty does not cover damage or defects caused by modifications, special fittings, conversions or additional bodywork, while Renault's policy won't cover any components of the vehicle that have been changed following the registration date.
Make searching and staying updated even easier.