Volkswagen Taigo wants to lure you from hatchbacks
The crossover segment is brimming with options, but that hasn't detracted VW from tweaking the formula.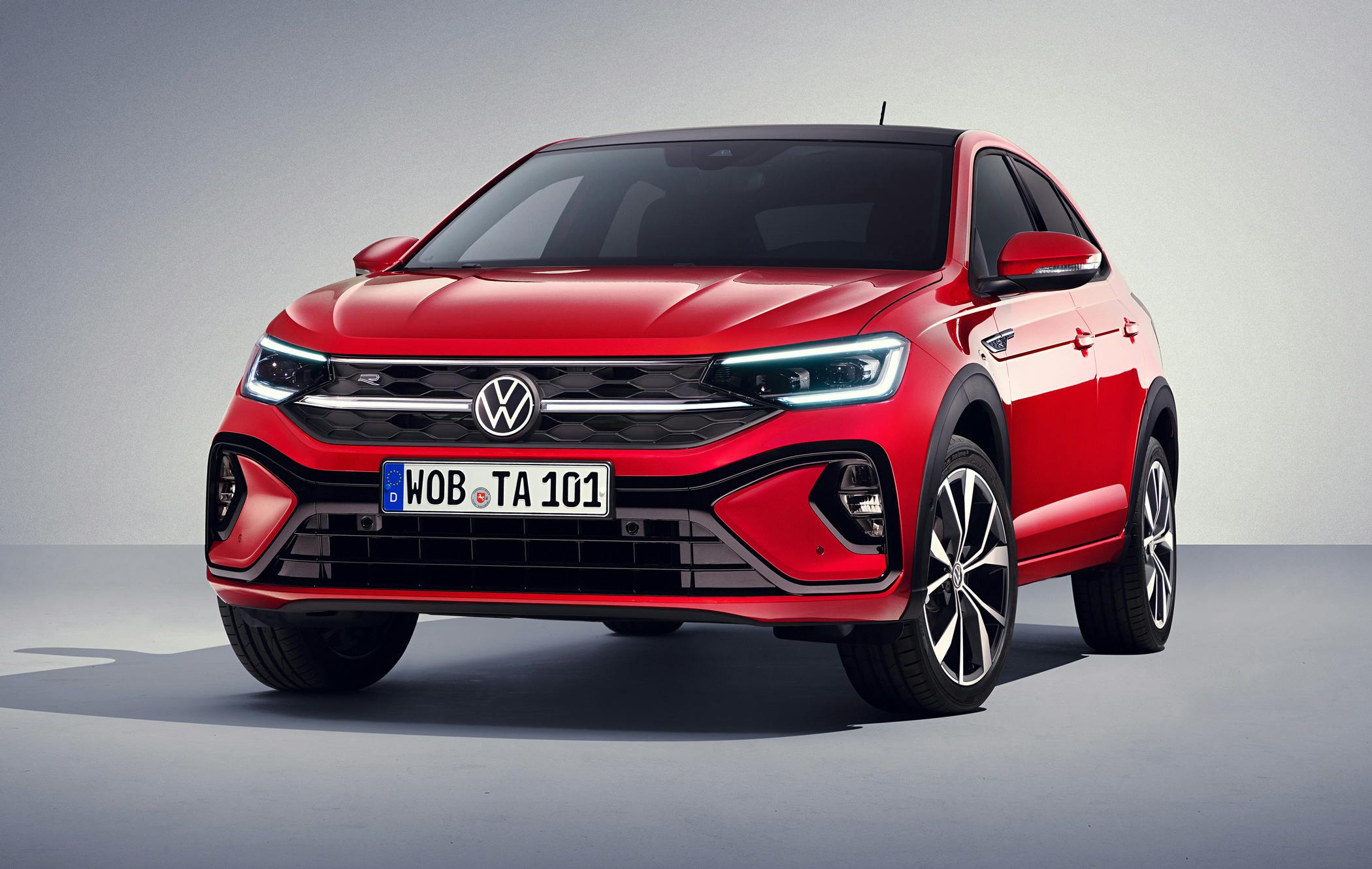 Buyers these days are certainly not short for choice in the crossover segment – that much is immediately clear when you note the number of compact, high-riding models in stock at cinch. Yet manufacturers still seem keen to find a class nook and cranny now and then. That brings us nicely to the new Volkswagen Taigo, a crossover that's about the size of a Polo and smaller than a T-Cross, which mixes soft-SUV styling with a swooping roofline. In marketing talk, it's a compact crossover-coupe, but by all measures it's a slightly taller, more dramatic take on the VW hatchback formula.
Technically speaking, the Taigo's existed for about a year now in South America, but it's only just been launched for Europe, with sales kicking off here – UK included – towards the end of 2021. The car we're getting in the northern hemisphere has received a few, mainly visual tweaks to suit our tastes, but the underlying package of jacked-up hatchback remains unchanged. That'll no doubt sound appealing to those who want a small car with a more commanding view, although in truth, they're already well served by models like the Seat Arona and VW T-Roc. Examples of which are in plentiful supply on cinch.
While the Taigo isn't bringing a bumper crop of new features to the table, VW demonstrates that it knows the game inside out with this new(ish) offering. The subtle differences – namely that coupe-like rear roofline – will hold much appeal for some; see the success of the BMW X6, a slightly swoopier take on the X5, as an example. To achieve its new shape, some rear headroom and boot space will have been sacrificed, but this isn't a car to face off conventional SUVs but rather offer something taller to those normally focused on the hatchback segment. By that measure, this five-seater is nicely spacious and well equipped.
The Taigo's relation to the Polo is evident in its engine line-up, which pinches motors from the hatch. At the car's launch, buyers are offered a turbocharged three-cylinder producing either 95hp or 110hp, or a turbocharged four-cylinder engine that has 150hp. All drink from the petrol pump, because this is a car targeting city buyers. The Taigo comes with a five-speed or six-speed manual gearbox, depending on the engine chosen, while buyers who prefer automatics can choose a seven-speed dual-clutch gearbox that takes care of the hard work.
We're a few months away from knowing how much Volkswagen will charge for its latest arrival, which squeezes into a crack nobody thought existed in the crossover segment. But considering where it'll be placed in the range, we'd expect the Taigo to start from around £25,000. That's competitive enough, although true SUVs start from well under that price on cinch. And you needn't wait until the end of 2021 to bag one. Just saying.