New Renault Austral hybrid goes up against Ford Kuga
And the Nissan Qashqai, Kia Sportage and everything else in this jam-packed SUV class!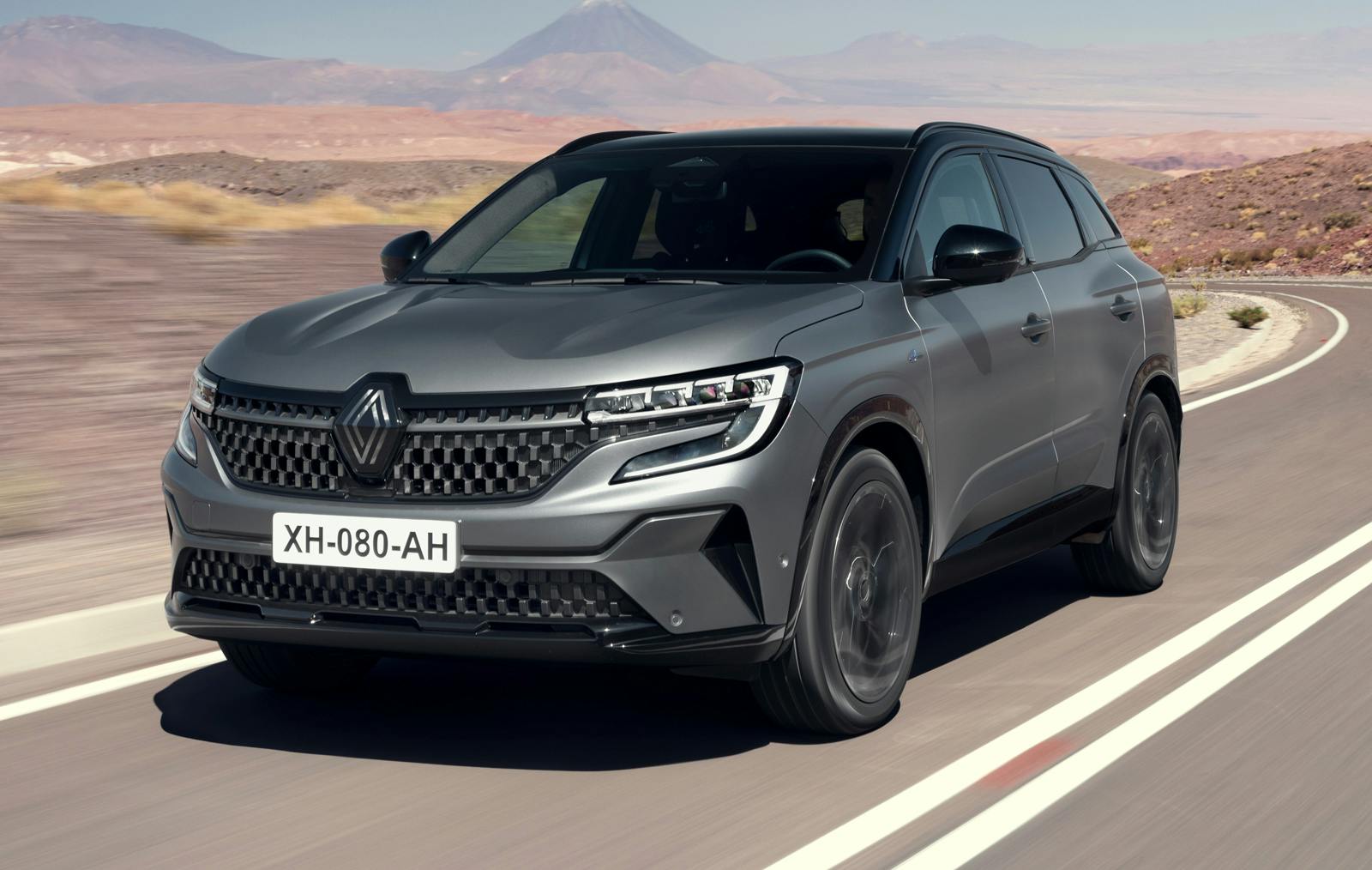 Say hello to the new Renault Austral, a hybrid SUV tasked with luring buyers from popular alternatives like the Nissan Qashqai, Kia Sportage and Seat Ateca. Renault's latest model replaces its Kadjar SUV, with a sharp look, hybrid engines and an all-new interior sporting more technology. At a glance, the five-seater newcomer looks to tick all the family-friendly boxes, but let's delve a little deeper under its shiny new skin, shall we?
First things first, the engines. Renault has decided to keep things refreshingly simple in its Austral line-up, with buyers offered either a mild hybrid or conventional hybrid setup. The former uses a 1.3-litre turbocharged petrol engine alongside a small (12-volt) electric motor, which helps to improve fuel efficiency and inject a little more power, with up to 160hp on offer. Renault claims a combined fuel economy of 45.6 miles per gallon for this version of the Austral, which is decent for the class.
For those wanting even more fuel efficiency, however, the proper hybrid version of the Austral is where it's at. It uses a 1.2-litre turbocharged engine and a larger electric system, enabling up to 200hp and a claimed combined fuel efficiency of 61.4 miles per gallon. Thanks to the extra electric oomph aboard the hybrid Austral, low-speed city driving can even be done without waking the petrol engine. In those moments, you'd be producing zero tailpipe emissions.
No less appealing is the Austral's swanky new interior, which blends higher-grade materials with more technology. The 2022 car gets a digital instrument cluster behind the steering wheel, with a portrait infotainment screen in the centre console using new software. In the pictures, it certainly looks the part, as do the nicer fabrics and plastics that surround the kit. Top-level models will come with all the trimmings, including leather seats and even little 'A' logos on the headrests, which link the car to Renault's sports car division, Alpine.
Other specifications such as passenger- and boot-space are yet to be announced, but the Austral looks to be about the same size as the ever-competitive Kadjar. For good reason, that model has proved popular with families and active lifestyle motorists alike. Don't expect that to change with Renault's latest offering, when the first Australs arrive on roads in late 2022. Buyers wanting a swish crossover sooner than that need not wait though, as cinch's all-online showroom is certainly not short of choice, Sportages and all. Go on, have a gander…