Best family SUVs from £15,000
Kids heading back to school? Here are six characterful SUVs to make the morning rush easier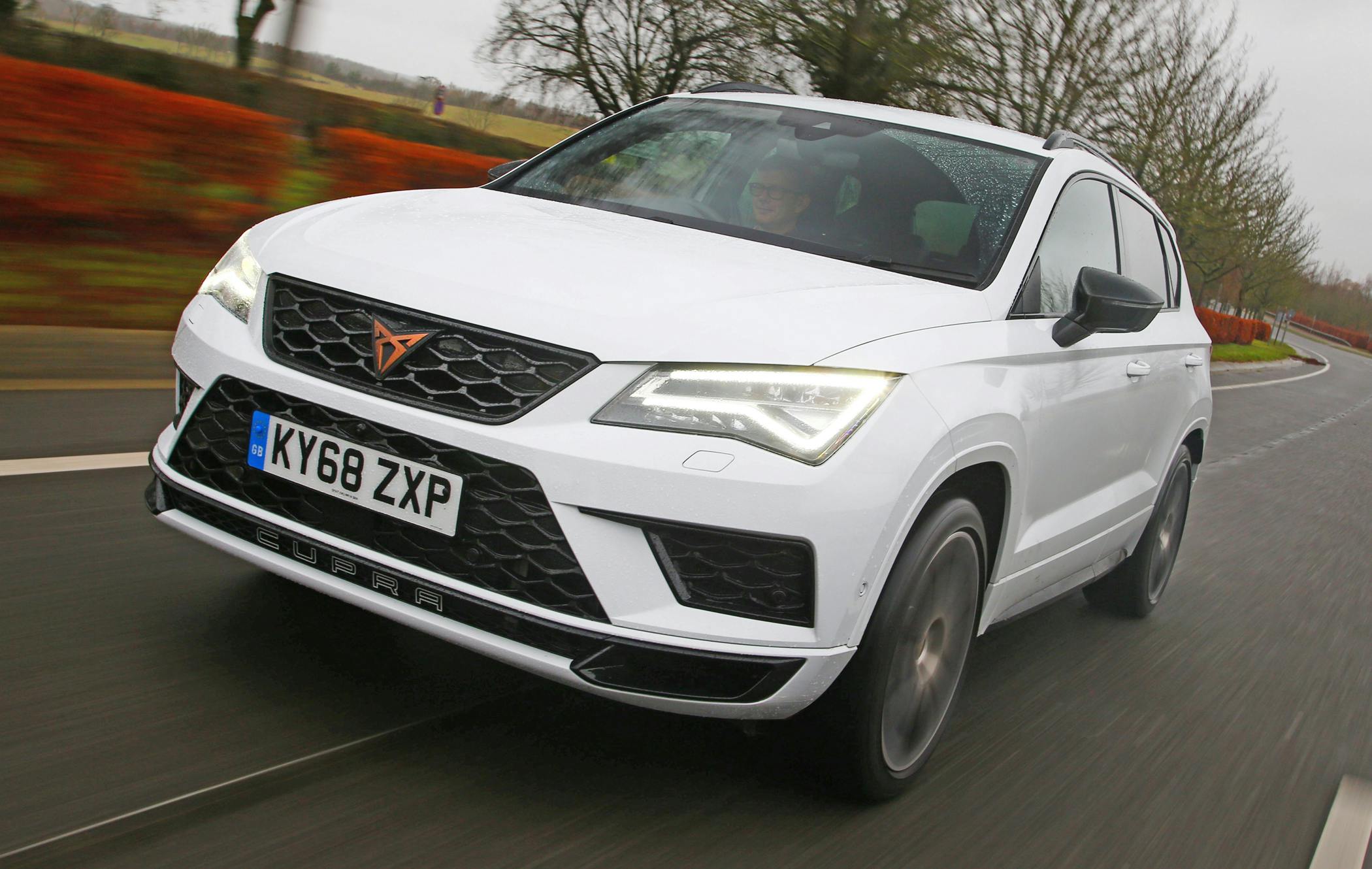 For many families across the country, the start of September will see parents thrust back into school run duties for the new term. Hooray. Not. September mornings can be a mad rush – preparing breakfasts, ensuring teeth are brushed and tying shoelaces is a big job. But don't worry, cinch is here to help, at least with the school run part. After all, we sell lots of family SUVs perfect for the school run and a whole lot of other family-related fun stuff, for that matter.
So, in the month that'll see many of us driving our kids to and from school after the summer hols, here are six practical and genuinely characterful SUVs to make parents' weekday mornings that much more enjoyable. Even if the kids seem intent on ensuring the absolute opposite…
We could have started this list under the £15k mark, because at the time of writing, Dusters start from £13,750 on cinch. Honestly, Dacias are certified bargains. But with just over fifteen grand to spend, you can bag yourself a two-year-old, 8000-mile Duster in Prestige trim, which adds a few extra features – including snazzy alloys, parking sensors and satin black cabin trim – to this plucky model's base.
With a Renault-supplied turbocharged 1.3 petrol engine under the bonnet, you've 130hp to play with. And best of all, the Dacia's hard-wearing interior is tough enough to handle any unforeseen pre-school tantrums. Perfect.
The Evoque might seem like a far cry from a value-focused Dacia, but on cinch, Land Rover's smallest Range Rover variant can be had for under £20k. With £20,950 to spend at the start of September, you can access a 2017 Evoque with 70,000 miles on the clock, equipped with Land Rover's muscular turbo-diesel 2.0-litre, parking sensors and an electric tailgate. Not only that, you get a car dressed in one of the most widely-liked bodies out there. The Evoque remains at the height of fashion, so at this price, it's an absolute steal.
Adding to that, should your school run occasionally include lightly-flooded country lanes or slippery sections of road, the Evoque brings with it Land Rover's rugged reputation. It's matched by impressive on-road dynamics.
Given this crossover SUV shares many parts with the brilliant Ford Fiesta, it's of little surprise that the Puma, essentially a jacked-up, more spacious version of its hatchback sibling, is such a cracking car. It offers all of the charm and character of the Fiesta in a more practical crossover base, with lots of cabin kit and a boot that's surprisingly spacious. That last feature is helped by an underfloor storage area that can hold wet wellies or smelly PE kits alike thanks to its rubber lining.
The Puma is cracking value for money at the moment, with nearly new cars – we have a one-year-old, 900-mile model on 1 September – up for barely over £21k. Plus, with Ford's 1.0-litre mild-hybrid petrol engine, the Puma is as clean and frugal as it is fun.
For those with taller kids, there's always the Volvo XC90. This is a big car with big abilities, mixed together with Volvo build quality, style and luxury. Yet given those compelling traits, with little more than £30k you're in reach of some of cinch's nicest XC90s, including a five-cylinder diesel 'Momentum Pro' we found at the time of writing, which looks as fit for a family getaway as it does that mad morning rush.
The list of features is enormous, with 20-inch alloys, roof racks and heated, electric seats all there as standard, providing a glimpse of the level of kit aboard this leather-trimmed machine. Volvos are also tremendously tough and safe, and the XC90 is the biggest of them all.
The Cupra Ateca is the hottest offering of this list, because it mixes 300hp of turbocharged 2.0-litre power with sports suspension and aggressive looks. Cupra – SEAT's performance division – has ramped up the standard Ateca so it can be as entertaining on an open road as it is practical on the morning commute. If you want to make the other school parents envious – or, indeed, give the kids something to brag about to their friends - a Cupra Ateca will tick many boxes.
Of course, this isn't an all-out racing machine, because Cupra's work to the engine and suspension have had no effect on the Ateca's SEAT-ensured usability. Nor does it send the Cupra's price skyrocketing; at the time of writing, we have a two-year-old, 4,400-mile example up for £32,750.
Electric cars don't need to be the future, they can be the now, as shown by the e-tron, Audi's most advanced SUV and the electric car of this selection. Thanks to the model's popularity since launching in 2019, cinch's stock of e-trons has grown rapidly, and as of 1 September 2021, £44,250 brings it into range. Talking of range, this is an EV capable of 175-200 miles between charges even in its base specification.
Better still, if you've access to a 125kW rapid charger, this entry 71kWh e-tron's battery can be taken from 10-80% in just 26 mins. For most families, this practical, highly-equipped and emission-free SUV will only need to be charged once or twice a week, making the transition to electric about as easy as it gets.
Tempted, but want to see more options? Click here to see all of our available SUVs. Don't forget, every cinch car comes with a 14-day money-back guarantee. Once you find the SUV you like, you can try it on for size and decide if you want to keep it*. If only that were true for scuffed school shoes, eh?