Brits keen to take their tops off this summer!
cinch reports a 300% rise in search for convertible cars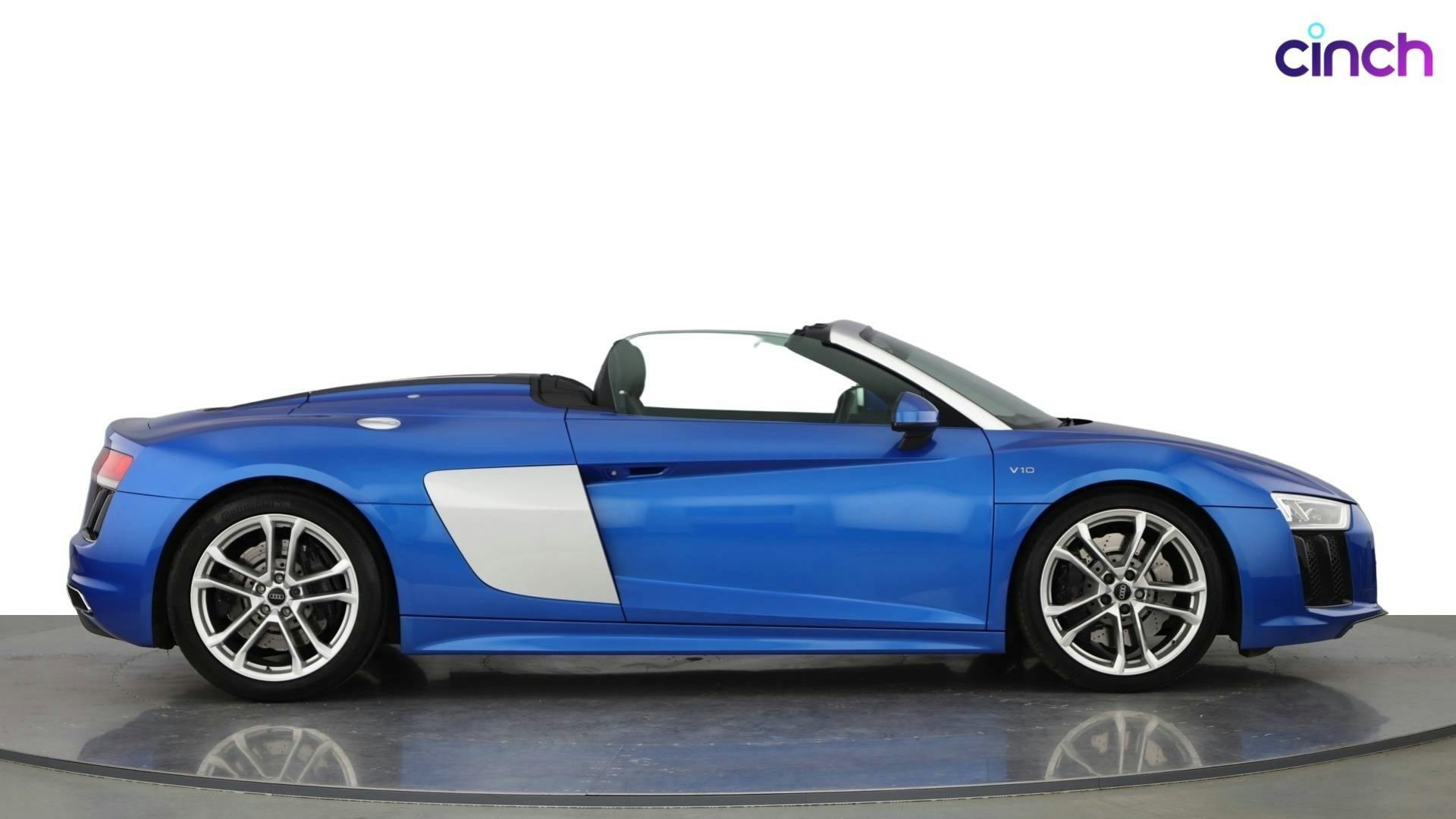 It's being dubbed a miserable May as this month looks set to go down as one of the wettest Mays since records began in the UK, with an 109.3mm of rainfall recorded up to last Saturday, a gloomy 157% of the long-term average for May. Thankfully, better weather is on the horizon with a heatwave tipped for June. And Brits are keen to get their tops off and enjoy the summer weather.
We're reporting that there's been an unprecedented upsurge in searches for convertibles on its site from ever-optimistic Brit car buyers looking to purchase a car that will allow them to literally feel the wind in their hair and the sun on their face. From 4 January to 26 April, cinch saw a 303% increase in convertible car views, with views steady ever since. In the last week alone, convertible searches have spiked following reports a scorcher of a Bank holiday weekend is on the way.
The most popular searched for convertible for the month of May was the extremely stylish Audi R8 with 19% of searches, followed by the rare Range Rover Evoque convertible (now discontinued) with 18.4% of searches. Other popular convertible options include the BMW 4 series (13%) and the Mercedes SL Class (10%).
And it's not just convertible cars that are enjoying a boost in popularity. Keen for brighter days, car buyers are also turning their attention to brighter coloured cars. White remains the nations favourite with some 33% of all car searches on the site in the month of May directed towards bright white, followed by blue and grey at 26% and 19% respectively.    
A spokesperson for cinch said: "This May has been pretty gloomy but cinch customers are staying optimistic for sunnier days ahead and it looks like staycations and road trips with the top down are a popular option for those wanting to enjoy  a faff free summer."
Still can't decide on your next used car?
Don't worry, we're here to help. Just visit our Help Me Choose section and we'll guide you through every step so you end up with the perfect used car for your needs and budget.
Keep up-to-date with all things cinch.