Best cars for new drivers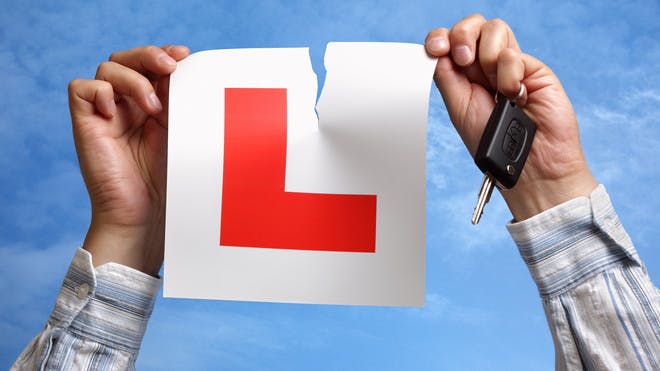 Congratulations! Your child's all grown up and passed their driving test. Time to buy them a car of their own. We explain what to look out for and which specific models to consider as a first car for new drivers.
Your first car: new or used?
Buying your first car is probably the biggest financial commitment you've ever made, so you want to get it right.  
A used car is less expensive than a new car. Typically, a car loses around 60% of its value in the first year of ownership, so a year-old or nearly new car is a great way to get the latest model at a huge discount. 
With your budget going further, you'll also have a greater choice of models, so you might not have to buy the smallest models for your new driver. You may be able to afford something larger that they can use to take their possessions to university, for instance. 
The other advantage over a new car is that you won't have to wait weeks (or months) for a car company to actually build your car. Once you've made all the necessary checks on its background and had it mechanically inspected, you just pay and drive away.
Insurance
The other big cost for new drivers is insurance as car insurance for new and young drivers can be costly.This is because, statistically, one in every five new drivers is likely to have a collision in the first year of driving. Typically, you'll need to budget for something in excess of £2,000, whatever you drive.
You can reduce the premiums by buying a car in a low insurance group – the lower the group the lower the cost of insurance (1 being the lowest, 50 the highest). Another way of paying less for insurance is to agree to a limit of the miles the driver covers over the course of a year. Or agree to having a higher excess, which is the amount you have to contribute if you have to claim.
Adding an older, experienced person as an additional driver can also lower premiums – but don't be tempted to make that person the main driver. This is known as 'fronting' and is illegal.
A popular way to reduce premiums is to have a telematics 'black box' fitted, which monitors how the car is driven, with the data being sent to the insurer. If you drive safely, the cost of insurance will come down: but if you drive badly, your premiums will rise.
Best new cars for new drivers

Škoda Citigo/Seat Mii/Volkswagen up
This trio of city cars shares the same mechanical bits: only the bodywork and the interior are different. The prices are different too: the Citigo is cheapest, then the Mii and the up is the most expensive. They are all great first cars, as they're economical to run, fun to drive and cheap to insure.
Toyota Aygo/Peugeot 108/Citroën C1
The Toyota Aygo, Peugeot 108 and Citroën C1 are, like the Citigo/Mii/up, fundamentally the same car, but styled differently by the carmakers. As city runabouts, they're cheap to run and nimble, but they can also handle motorway runs making them a practical choice for your first car. Their exterior designs are all cute and they all have smartphone connectivity. 
Hyundai i10/Kia Picanto
Another pair of city cars that share mechanical parts, the i10 and Picanto are both very good buys for new drivers. Both are affordable and well equipped for the price, and are fun to drive. The advantage they have is in the warranty department: Hyundai offers five years, while Kia offers seven years.
Ford Fiesta
The Fiesta is Britain's best-selling car for good reason: it is the easiest and most fun car to drive. It's bigger and more spacious than a city car, but shouldn't cost much more to run. It also has an innovation called MyKey, so parents can set the maximum speed, a seatbelt reminder and even the maximum stereo volume when younger drivers use it.
Volkswagen Polo
The Polo is something of a classic now, but it has steadily grown over the years, so the latest version is a spacious, practical car. It's also very well built, packed with technology and feels at home on any kind of road. There are also lots of engine and trim options to choose from, making it a good first car for new drivers. 
Mini
Everyone loves a Mini. It's the most expensive car on this list, because it's a bit more 'premium' (it's made by BMW), but it's a great car to drive. It's comfortable and well-equipped, although the boot is quite small. But it looks so cool, younger drivers will love it.
Make searching and staying updated even easier.